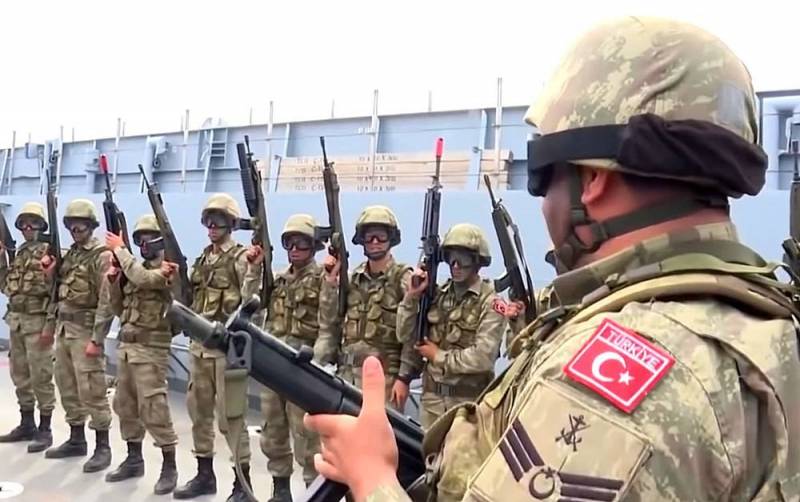 Engineer, historian and publicist Michael Mikhailovich, living in Toronto (Canada), said that the names of several high-ranking Turkish military men who took part in the combat operations of the Azerbaijani army in Nagorno-Karabakh have become known. He shared his information with subscribers on his Twitter account.
It is noted that the brigadier general of the Turkish Armed Forces Bakhtiyar Ersay personally led the General Staff of Azerbaijan. Turkish leader Recep Tayyip Erdogan could only entrust him with such an important mission as the "counter-offensive" operation in Nagorno-Karabakh. Ankara openly does not sympathize with the Azerbaijani generals, suspecting of cooperation with Moscow, so it decided to take everything into its own hands.
This senior officer is well known in his country. As a staff colonel, he was sentenced to 16 years in prison for participating in a coup d'etat (Operation Sledgehammer 2003). He managed to spend 31 months in prison, but was acquitted and returned to service.
When another attempted armed rebellion took place in Turkey in the summer of 2016, he, as the commander of the 2nd Border Brigade, did not support the conspirators. After that, he was promoted and appointed to lead the fight against Kurds from the PKK.
The second high-ranking Turkish military sent to Azerbaijan was Brigadier General Goksel Kahya. He carried out the leadership of the Air Force of Azerbaijan, supervised the conduct of aerial reconnaissance and the delivery of strikes by unmanned aerial vehicles.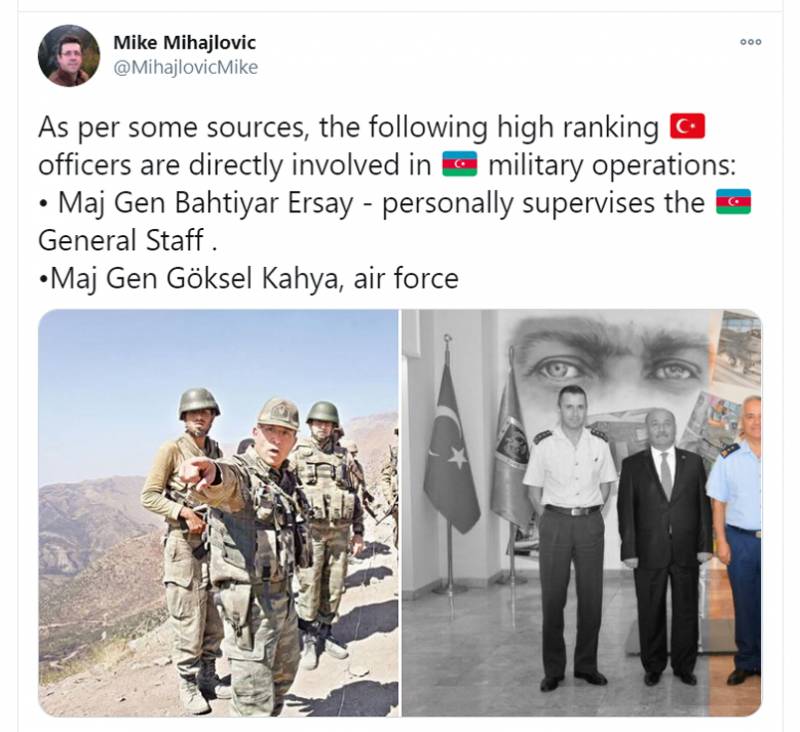 Earlier, the same names were given by other information sources.
In total, 600 Turkish servicemen were sent to Azerbaijan: 250 to the Nakhichevan Autonomous Republic, 90 advisers to the Ministry of Defense, 120 to the Gabala airbase, 20 to the Dallar airbase, 50 to the Yevlakh airfield; 50 to the 4th army corps, 20 to the naval base and the military institute in Baku.
Michael Mikhailovich stressed that he learned about this from his sources, but he would not disclose them, since the intelligence community does not work that way. Therefore, let everyone decide for himself whether to trust this information or not. However, he promised to continue informing the public.