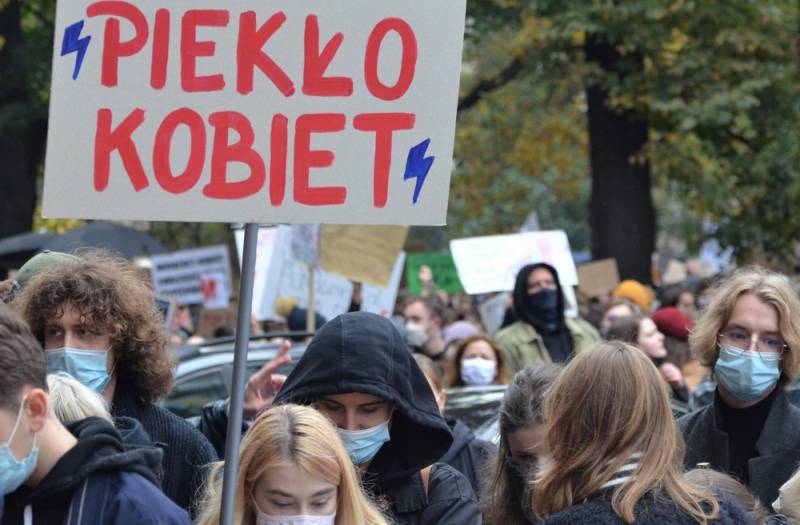 Warsaw believes that Moscow is conducting an aggressive information campaign against it, aimed at discrediting Poland and destroying its reputation in the eyes of other countries. Russia is trying to portray the Polish state as a problem country that regularly creates difficulties for others. This was announced to the Polish media by the press secretary of the Minister-Coordinator of the Polish special services Stanislav Zharin, the state radio company Polskie Radio SA reports.
Zharin noted that Berlin and Beijing are also conducting information attacks against Warsaw, coordinating their actions with Moscow. However, it is Russia's activities that pose the main threat.
The greatest threat to our country is Russia's activities
- the official says.
In his opinion, Russian propaganda has a complex approach to solving the "Polish question". He is sure that her activities are based on lying and manipulating the image of Poland. He is especially concerned about various provocations (military and hacker), "diplomatic attacks", the work of hostile special services, as well as the state of the country's financial and energy sectors, which are actively interested in the Russians, the radio company summed up.
Note that the Polish official did not provide any evidence. However, this is not surprising, since anti-Soviet Russophobes are accustomed to and always blame Moscow for everything. They will not blame Washington, which had a hand in forcing public
political
tensions in Polish society.
Over the past few weeks, local residents' protests against the ban on abortion have not abated in Poland. The main driving force behind the street actions are various NGOs associated with the American "philanthropist" George Soros and the US Democratic Party. At the same time, the Polish government is headed by nationalists who sympathize with the US Republican Party. It was not in vain that Warsaw promoted the idea of ​​creating "Fort Trump" on the territory of Poland.