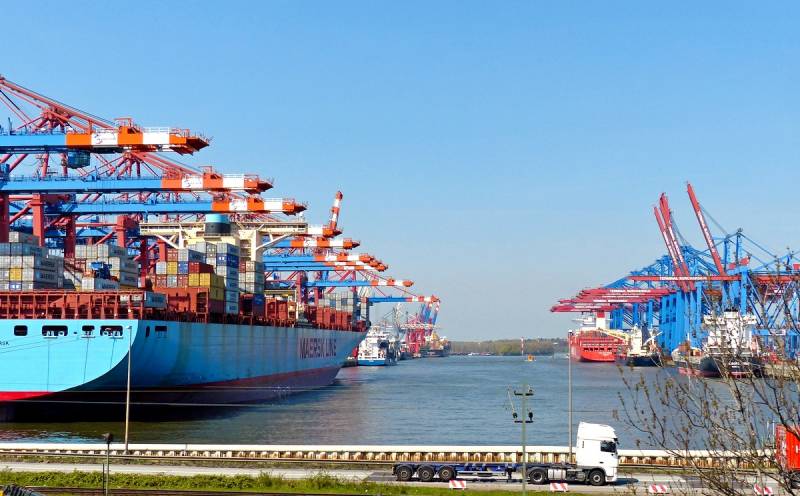 After Europe did not recognize the results of the presidential elections in Belarus, Alexander Lukashenko seriously quarreled with his neighbors and even offered to abandon the services of the Baltic states as a transit country. Moscow welcomed the change in approach with enthusiasm, but in fact things are still there. Why is there no real progress towards transferring Belarusian exports to Russian trade ports?
It is no secret that the Kremlin raised the issue of transshipment of oil products and potash fertilizers through Russia in front of Minsk back in 2006, and then raised it again in 2017. Despite his verbal readiness to meet his dear ally and partner halfway, President Lukashenko prefers to limit himself to imitation of activities. And there are a number of pretty serious reasons for this:
At first
There is simply no direct railroad from Belarus to the Russian Ust-Luga, it still needs to be built. Even when it appears, the logistics shoulder will grow by 300 kilometers compared to transit through the Baltic states. The main competitive advantage of the Belarusian potash fertilizers in the world market is their low price, achieved due to severe dumping. When transported by rail, exporters will have to pay for every kilometer, which will lead to higher prices for their products.
Secondly
, the domestic port infrastructure is not yet ready to accept the entire Belarusian cargo traffic. Minsk annually sends about 30 million tons through the Baltic States, of which 8 million tons are oil products, 10 million tons are potash fertilizers. At the moment our ports of Primorsk, St. Petersburg and Ust-Luga are capable of receiving an additional 2 to 3 million tons of oil products. There are no corresponding free capacities for potash fertilizers.
The scale of the problem is evidenced by the fact that last year about 36% of the volume of Russian fertilizers had to be exported through Finland, Lithuania, Latvia and Estonia, that is, the countries from which we want to take transit. Also, do not forget that Belarus owns 30% of the terminal intended for the transshipment of bulk cargo in Klaipeda. Under the terms of its acquisition, Minsk pledged to use the Lithuanian port for 10 years, that is, until 2023.
However, all these difficulties are resolvable. Railways and terminals can and should be built; it is a matter of time and money. Investments in our own transport and port infrastructure in the Baltic are welcome. You will also have to be ready to fork out to "compensate" Minsk for its transit costs through Russian territory. Initially, it was about a 50% discount on railway tariffs, now there are rumors about zero tariff at all. A special
economic
there will be no benefits for our country, this is a question
policy
.
However, there is still a third, most fundamental problem, which is not customary to speak directly about. The transfer of cargo flows from the Baltic ports to the Russian ones will tear the veil of secrecy from the numerous "gray schemes" on which respected people in Minsk are firmly seated. 10 million tons of smuggled oil products under the guise of "acetone" is the approximate scale of their activities. Who can easily give up such a dusty business?
However, Alexander Grigorievich has already made a couple of visits on this topic. First, he proposed to build a Belarusian terminal in Russia at the expense of a Russian loan, saved on the BelNPP project. He later asked the Kremlin
sell
Minsk is a large oil field, where Belarusian companies could independently develop and export. It is not excluded that there is a certain relationship between the cover of the "gray schemes" for the smuggling of oil products and direct access to Russian resources. If this is really so, then without solving the issue of such informal "compensations", real progress in transferring the Belarusian cargo traffic to Ust-Luga will have to wait for quite a long time.