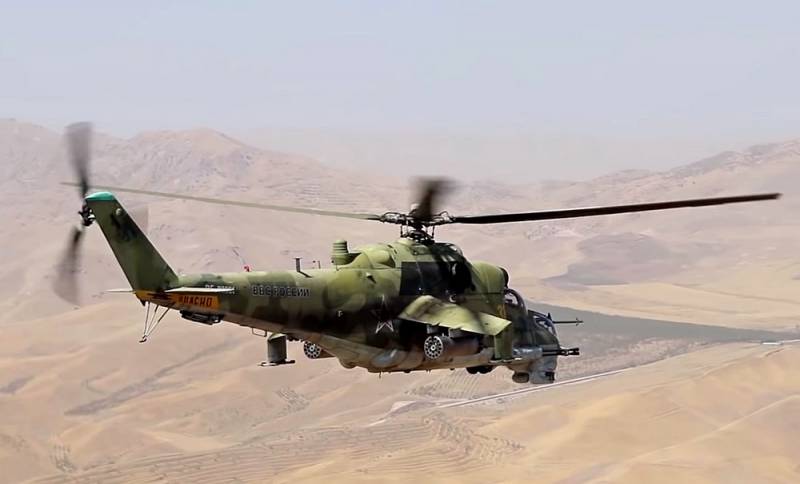 Hikmet Hajiyev, aide to the leader of Azerbaijan, Ilham Aliyev, said that the country's authorities rejected the harsh statement of the Azerbaijani ambassador to the Russian Federation Polad Bulbul-oglu about the Russian Mi-24 combat helicopter shot down in the NKR. It should be reminded that as a result of a shot from a MANPADS fired by Azerbaijanis on November 9, the helicopter was shot down, two crew members were killed.
Earlier, the ambassador publicly stated that the destruction of the Russian rotorcraft by the Azerbaijani military took place in the context of the war.
War is like war - anything can happen
- This point of view was expressed by Bulbul-oglu during a press conference at the MIA.
Baku did not support its ambassador to the Russian Federation. Hikmet Hajiyev noted the inappropriateness of such a comment by Polad Bulbul.
The comment of the Ambassador of the Republic of Azerbaijan to the Russian Federation on this issue is inappropriate. This kind of case cannot harm the ties between the two countries.
- said Aliyev's assistant.
Hajiyev believes that Azerbaijani officials should not publicly publish statements that contradict the official point of view of Baku.
The Russian Foreign Ministry, in turn, noted that if the Russian Federation acted in the NKR in accordance with the principle expressed by Bulbul-oglu, the corresponding reaction of the Kremlin to the military action of Azerbaijan would follow immediately.