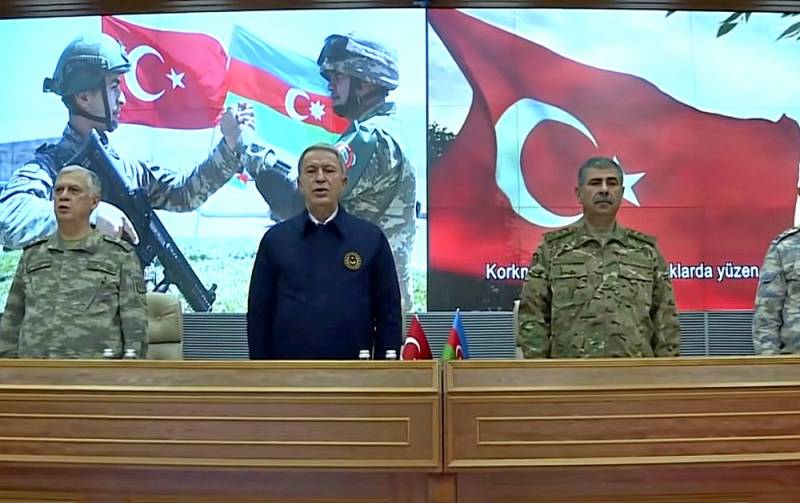 The world media continues to sum up the results of the second Karabakh war. In particular, Turkish journalist Amberin Zaman offers her analysis of what is happening on the Al-Monitor website.
The author notes that this conflict was the most successful foreign action of Turkey of all that took place in recent years.
[Ankara], with the help of its military advisers, drones and Syrian mercenaries, helped Azerbaijan to reclaim the territories occupied by Armenia […]. A tough power
policy
Turkey has changed the balance in the South Caucasus, just as it happened earlier in Syria and Libya
- says a Turkish journalist.
Richard Giragosian, director of the Center for Regional Studies, an independent think tank based in Yerevan, claims Turkey has regained its role as Azerbaijan's "main military patron", which it lost when it was defeated by Armenia in the first war over Nagorno-Karabakh. Now Turkish weapons and military advisers have replaced Russian ones.
The text also states that for many Azerbaijanis, the war was not only about the return of once lost territories.
It was a war for liberation from Russia

- the publication cites the opinion of Thomas de Waal, Senior Fellow at Carnegie Europe and author of several books on the Caucasus.
He believes that the biggest strategic benefit for Turkey is the opening of a transport corridor, albeit controlled by Russia, through Nakhichevan and Armenia to the main territory of Azerbaijan proper and further to Central Asia.
Ultimately, fears about possible Russian encroachments on this transport corridor could push Turkey to open its land border with Armenia, which will once again upset the balance, but this time in favor of Yerevan. The border crossings were closed by the Turks as a sign of solidarity with Azerbaijan back in 1993.
The publication also cites the opinion of Azerbaijani analyst Zaur Shiriyev, who believes that Azerbaijan "will now advocate the normalization of relations between Turkey and Armenia, as this will help weaken Russia's influence."