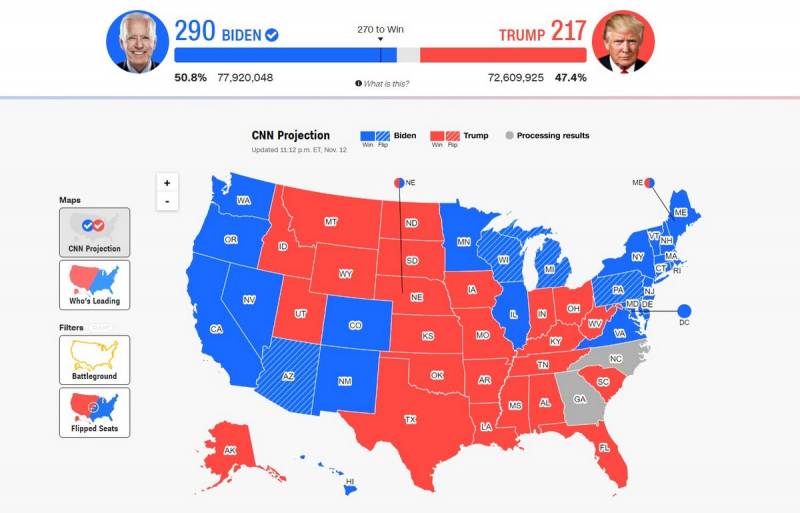 On Thursday, Nov. 12, a Pennsylvania judge ruled that the state should not count ballots that arrived too late in the mail at polling stations, as well as ballots without identification documents, when counting votes. Forbes magazine writes about it.
Donald Trump's campaign headquarters and the National Republican Party Committee filed a lawsuit last week in an attempt to challenge an earlier decision made by Secretary of State Katie Primer - it allowed voters to extend the ability to provide identity documents by mail voting from November 9 to 12, if they were initially missing.
However, it is not yet clear exactly how many ballots without the necessary identification are subject to the court decision, which allows Democrats to say that this will not affect their candidate's victory in Pennsylvania. The Philadelphia Inquirer estimates that there are 2100 such bulletins in Philadelphia alone.
Nevertheless, this can be called the first victory of Donald Trump. But, according to the lawyer of the owner of the White House, Rudolph Giuliani, the "big lawsuit" is still ahead.
To paraphrase the words of the great astronaut, this is a small step for Trump ...
- he wrote on his Twitter.