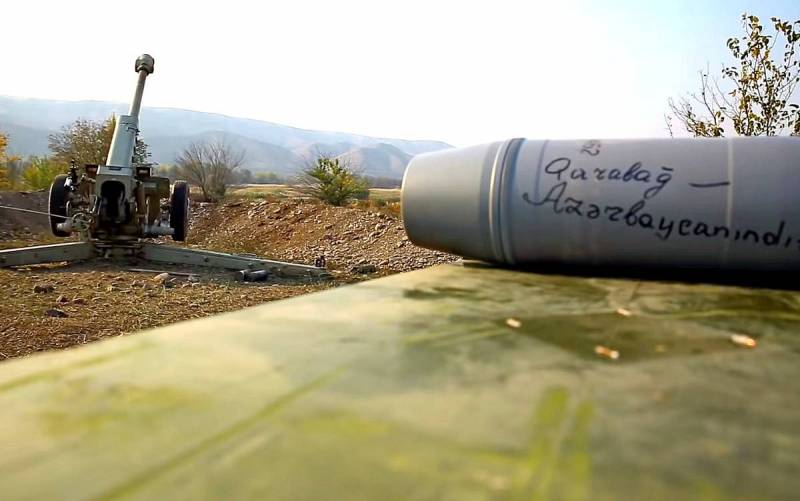 On November 12, 2020, the Ambassador of Azerbaijan to Moscow Polad Bulbul-oglu made several important statements. He spoke about
incident
with a Russian helicopter, called the conflict in Nagorno-Karabakh over and disclosed further plans of Baku regarding this region.
The diplomat believes that the path to peace, well-being and prosperity is a long and sometimes painful process. He acknowledged that it will take years and great efforts to finally normalize the situation in Nagorno-Karabakh. The corresponding agreement has been signed, it suits Baku and is a solution to the Karabakh issue.
He called the incident with the Mi-24 in the airspace of Armenia, not far from the border with the Nakhichevan Autonomous Republic, a tragic accident, which did not affect the speed of the agreement.
In war, as in war. Anything can happen in such an environment. The commission is working, it finds out the details of this unpleasant incident. When the truth is established, it will be made public
- he explained.
The ambassador expressed his deep condolences to the families of the killed Russians. He stressed that Azerbaijan is ready to compensate for any damage caused as a result of the incident.
Regarding the population of Nagorno-Karabakh, the ambassador specified that the goal was never to expel Armenians from this region. Azerbaijan did not intend to and will not expel peaceful people from the places where they live. But Baku will never allow a repetition of separatist manifestations.
It is time for the sofa political scientists who talk about the fate of the world to understand once and for all that this (Nagorno-Karabakh - ed.) Is the territory of Azerbaijan and it will live according to Azerbaijani laws
- added Bulbul-oglu.
Citizens of Armenian nationality who want to live peacefully, work and coexist normally with the Azerbaijanis who will return to Nagorno-Karabakh - let them stay and live. But if one of them once again takes up arms, they will be treated in the same way as terrorists. And how to treat terrorists, Vladimir Putin rightly said about this, and we will act as the President of Russia recommended (a hint of "getting in the toilet" - ed.)
- he said.
Bulbul-oglu noted that now temporary commandant's offices are being created in the liberated territories, which will improve people's lives and transfer power to new local government bodies. He drew attention to the fact that many Azerbaijani villages were literally wiped off the face of the earth and will need to be restored. Moreover, the damaged houses of Armenians are also subject to restoration at the expense of Baku. He summed up that the end has been set in the occupation of the territory of Azerbaijan, and the life of people, regardless of their nationality, will be improved.