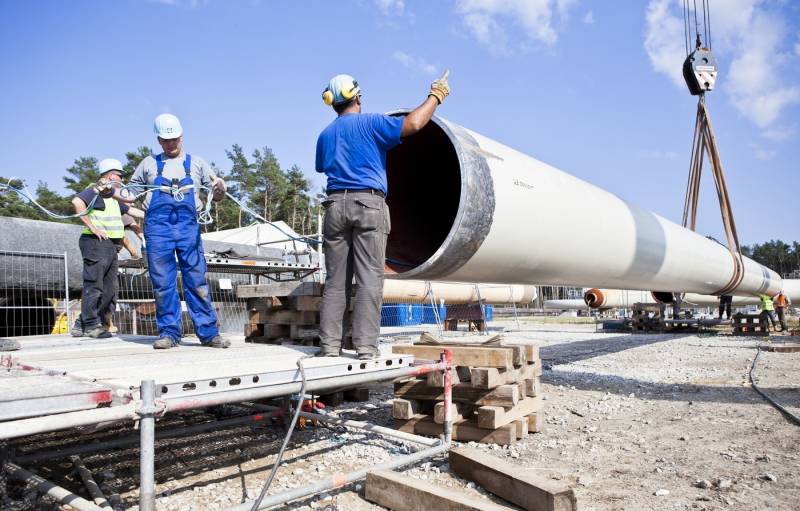 Germany is rushing to complete the construction of Nord Stream 2, taking advantage of Washington's embarrassment over the election of a new US president. However, American sanctions may inadvertently affect the Baltic Gas Pipeline, a competitor to the SP-2, through the pipes of which gas will flow from Denmark to Poland. Experts from the German newspaper Berliner Zeitung write about this.
Despite the intra-American
political
twists and turns, the relevant control authorities are closely monitoring what is happening in the port of Mukrana. Companies completing the construction of the Russian pipeline may at any time be subject to even stricter sanctions - in such an atmosphere, work is going on at the limit of possibilities. It was planned to start laying pipes this month, but it is now unclear whether it will be possible to do this by the end of 2020.
But in Mukran, their activities are carried out not only by the builders of Nord Stream 2, but also by its direct competitor, the Baltic Gas Pipeline, whose infrastructure base is located in Sassnitz. On Friday, November 6, one of the Polish ships sailed from Mukran and passed just a few meters from the Russian ship.
Thus, if Mukran falls under the White House sanctions, the Baltic Pipeline will also have problems, despite the fact that the latter is a project that impedes Russian-German cooperation.