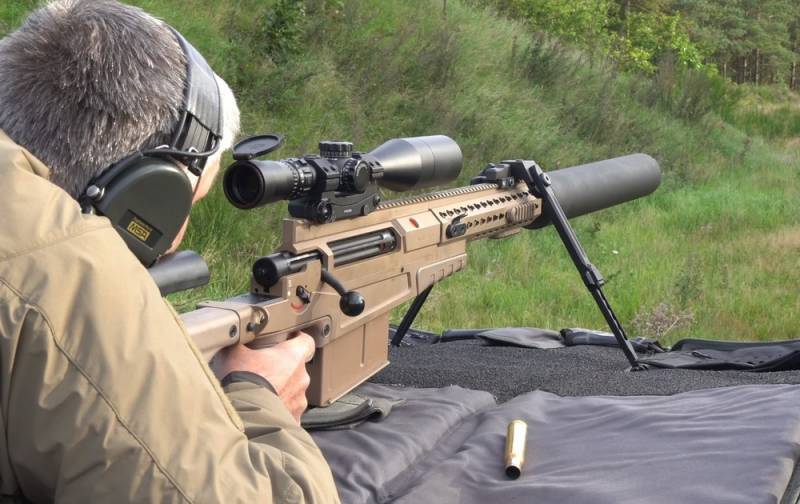 The head of the Defense Committee of the British House of Commons demanded an explanation in connection with the presence of Russian military sniper rifles made in Great Britain - according to him, this threatens British soldiers performing NATO missions in the Baltic region. The Independent writes about London's anxiety in this regard.
According to the head of the Committee, Tobias Ellwood, the rifles were produced by the Portsmouth firm Accuracy Interenational, and now they are in service with the Russians who are now "working in Eastern Europe."
These weapons are actually targeted at British soldiers who are also based to support the Baltic states and NATO operations.
Ellwood suggests.
Meanwhile, the supply of such weapons to Russia was banned after 2014 as part of the sanctions
policy
- in this regard, Tobias Ellwood demanded that the Department of International Trade conduct an appropriate investigation.
According to the general director of the trade department Amanda Brooks, in this case, we can talk about sniper weapons intended for sporting purposes or for use by licensed individuals, as well as weapons dealers until 2014. However, Ellwood rejected these and similar explanations, calling them excuses, since the mentioned rifles are not weapons of 30 years ago, but quite modern and have a clear military purpose.