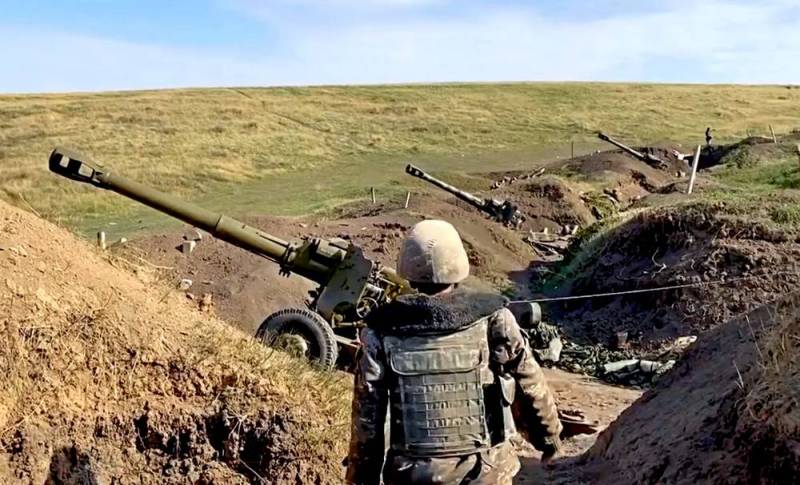 The ceasefire in the zone of military confrontation in Nagorno-Karabakh was undertaken very timely and proceeding from special expediency. Colonel General Onik Gasparyan, Chief of the General Staff of the Armenian troops, stated this on Wednesday, November 11, in an interview with the "Haykakan Zhamanak" ("Armenian Time") newspaper.
According to Gasparyan, the Prime Minister of Armenia signed on November 9 a trilateral statement between Azerbaijan, Armenia and Russia, taking into account a detailed analysis of the current situation.
This decision was an absolute necessity, rejection of it could lead to irreversible consequences.
- stressed the head of the General Staff of Armenia
Meanwhile, on Wednesday, November 11, a rally was held in Yerevan, during which the representative of the opposition Dashnaktsutyun party Ishkhan Saghatelyan noted three important tasks in the matter of "saving Artsakh" now facing Armenia: the creation of the Committee for the Salvation of the Motherland, the demand for the resignation of Nikol Pashinyan's cabinet and rescue of "land sold by the government".
The police did not detain active participants in the mass event, although they issued a warning about the inadmissibility of such actions during the period of martial law. Representatives of 17 parties announced earlier about holding a rally in Freedom Square in the Armenian capital.