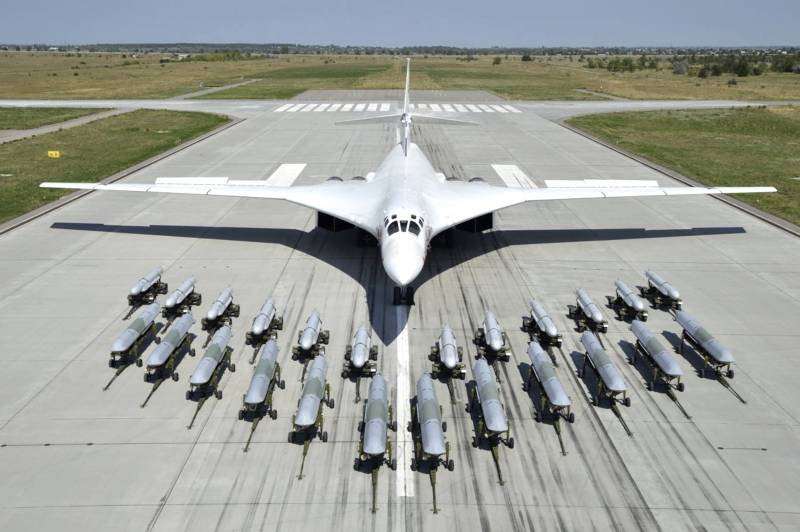 The Russian Ministry of Defense released on November 6, 2020, images of three Russian bombers - Tu-160 Blackjack, Tu-95MS Bear-H and Tu-22M3 Backfire-C, with an arsenal of weapons placed in front of them that can be carried by aircraft. Spectacular photos of Russian combat aircraft were appreciated by experts from the American publication The Drive.
The supersonic strategic Tu-160 with variable sweep wing is located on the runway behind two rows of subsonic air-launched cruise missiles. The armament line closest to the aircraft is represented by 12 Kh-55SM missiles, which received NATO code designation AS-15 Kent. The second line of missiles is a dozen samples of more modern subsonic subsonic cruise missiles Kh-101 (nuclear-powered X-102). Like the Kh-55SM, the missiles are powered by bypass turbojet engines. It is reported that the maximum range of the Kh-101 is from 3 to 4 thousand km. Tu-160 is capable of carrying its weapons only in internal tandem bomb bays. Each contains a rotating drum launcher carrying six missiles.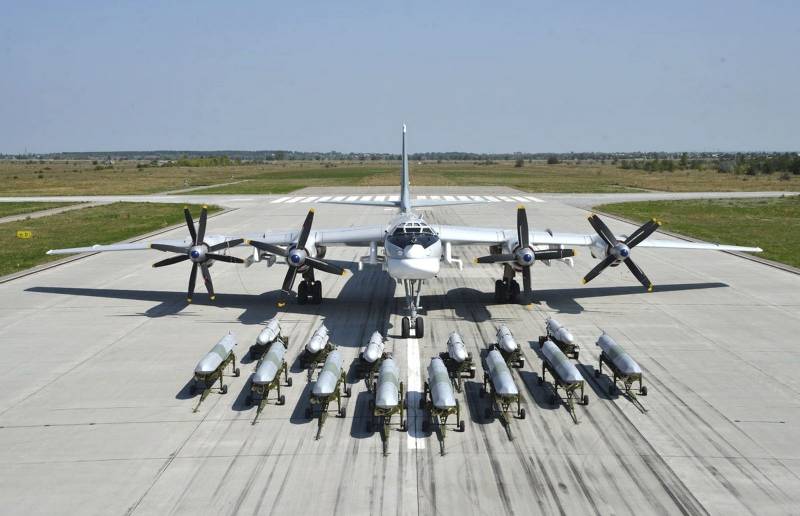 Before the "strategist" Tu-95MS Bear-H, six Kh-55SM missiles and eight Kh-101/102 missiles are presented. This bomber is equipped with the same rotating launcher as the Tu-160, but since it has only one bomb bay, the aircraft's internal payload has been reduced to six Kh-55 missiles or six Kh-101/102 missiles. Equipped with four double underwing hardpoints, the Tu-95MS Bear-H is capable of carrying up to eight Kh-101/102 missiles.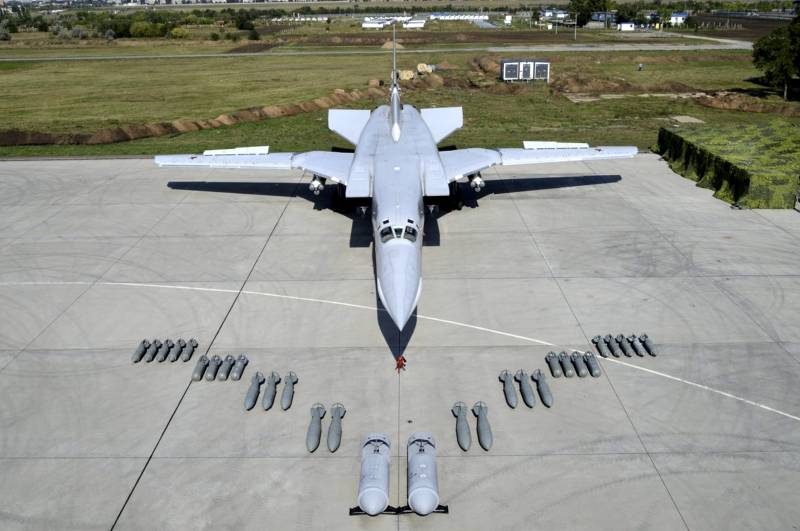 The Tu-22M3 Backfire, a long-range bomber of the Russian Aerospace Forces, is presented exclusively with variants of free-fall bombs, including a pair of FAB-3000s weighing about 3 tons each, followed by smaller caliber ammunition. Additional bombs are mounted on the outer Backfire under the fixed wing section.