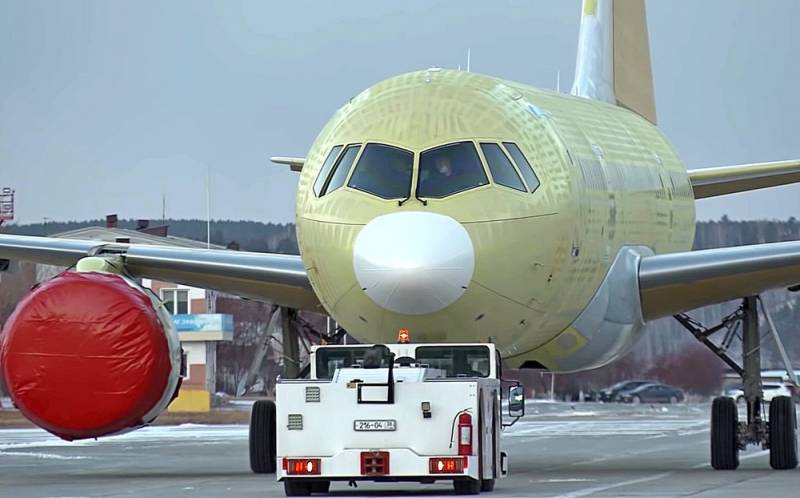 The first experimental liner MS-21-310 with domestic PD-14 engines is fully built and ready for testing. This was announced the day before by Rostec.
The institutional director of the aviation cluster of the state corporation Anatoly Serdyukov said that the upcoming tests of a promising airliner with Russian engines are a landmark event for the industry. In his opinion, this indicates that the domestic aircraft industry has a future, because very few countries are able to create
machinery
this level.
In the near future, specialists will start checking the aircraft systems and testing the ground launch of the PD-14 engine. This will be followed by a series of tests of the power plant while moving around the airfield at various speeds and, finally, flight tests.
Recall that the MC-21 medium-haul liner has been under development since the beginning of the 90s. The first versions were flight tested with the American PW1400G engine. In MS-21-310, it will be replaced by a completely Russian turbofan unit PD-14. In addition, it is reported that by the end of next year, the promising aircraft should receive the empennage and center section elements created from domestic composite materials.