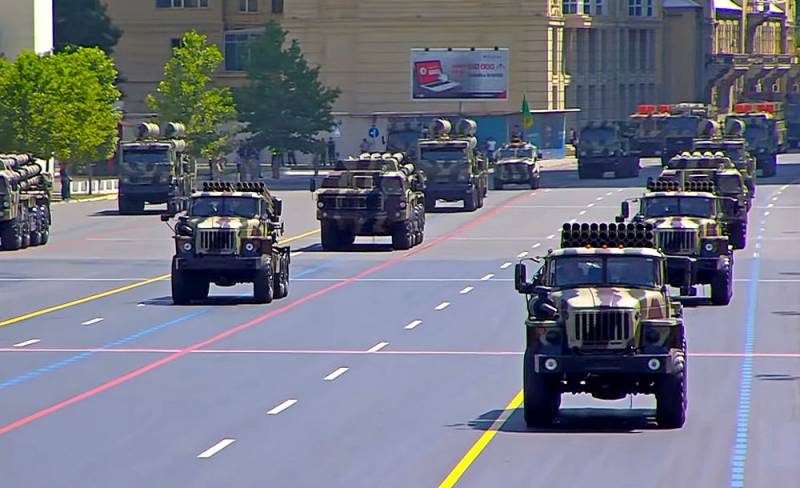 On Monday, November 9, Azerbaijani servicemen shot down a Mi-24 helicopter of the Russian Aerospace Forces Mi-XNUMX from a MANPADS located over Armenian territory. As a result of the incident, two Russian servicemen were killed. The Azerbaijani authorities have made an official apology to the Russians and expressed their readiness to pay compensation. It is likely that Azerbaijan will make amends to Russia by buying weapons from it - military expert Dmitry Litovkin writes about this on the pages
"Independent newspaper"
.
He draws a parallel with the shooting down of the Russian Su-2015M bomber by the Turks in 24, after which the Russian Federation and Turkey not only did not break off multilateral cooperation, but also strengthened their military-technical ties. Ankara has purchased the S-400 Triumph anti-missile systems from Moscow and is planning to purchase the Su-35. Perhaps something similar will happen in relation to Russia and Azerbaijan.
It can be assumed that this prospect of arms sales will be the price of getting out of the conflict.
Policy
- a cynical thing. So Azerbaijan immediately offered material compensation for its "mistake"
- Litovkin believes.
Currently, Azerbaijanis are actively buying military
machinery
near Moscow. The contracts for its supply are estimated at about $ 1 billion. After the end of the military confrontation in the NKR, it is quite possible to expect the conclusion of new agreements between the two countries. Thus, Baku will pay for the destruction of the Russian Mi-24 by purchasing new weapons systems from the Russian Federation.