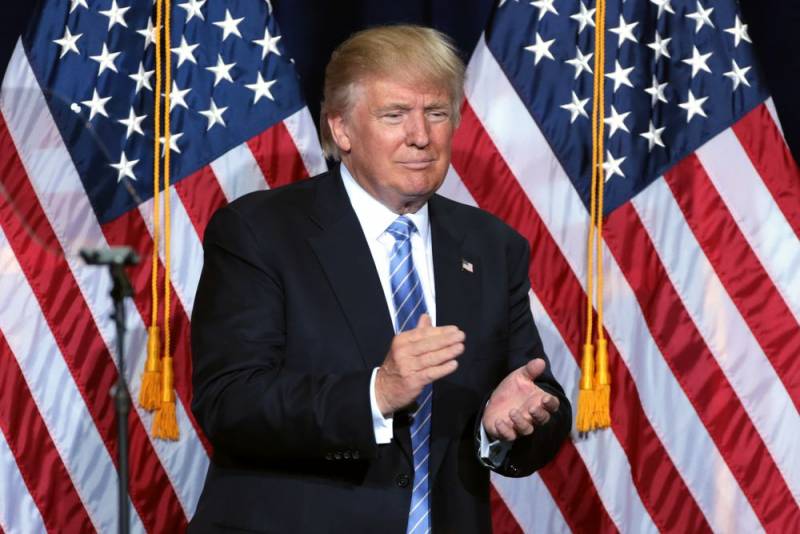 US President Donald Trump thanked the head of the Pentagon Mark Esper for his service and dismissed him from his post. The head of state has appointed the head of the National Counterterrorism Center (NCTC) 55-year-old Christopher Miller to act as Secretary of Defense, who became the fourth chief of the military department in his tenure, the American newspaper The New York Times writes.
I am pleased to announce that Christopher Miller will immediately take over as Acting Secretary of Defense. Chris will do a great job! Mark Esper was fired. I want to thank him for his service
- wrote Trump on his Twitter account.
In addition, several employees of the current US administration announced that Trump is going to fire a number of other leaders of the power block. The leaders of the FBI - Christopher Ray and the CIA - Gina Haspel fell into the disfavor of the president for something.
If he did fire them, it would mean the de facto beheading of the country's national security structure. This has never happened in the history of the United States before a presidential change or extension of his term for a second term.
Why Trump was engaged in cleaning up the power bloc at the time of summing up the voting results in the presidential election is not entirely clear. It is unlikely that he will dare to stage a coup in his country. But the president's frankly progressive instability could seriously harm the United States in the international arena.
Sources clarified that Trump could go to blow on Iran, unleashing another war. Moreover, high-ranking Pentagon officials have already confirmed their concern about this development of events in private. According to them, Trump is ready to launch open and covert operations against Tehran and other opponents of Washington in the Greater Middle East. Moreover, at the time of the greatest socio-political confusion in the United States, sums up the American media.
How correct this information is will become known in the near future. We remind you that according to US law, the inauguration of the head of state should take place on January 20, 2021.