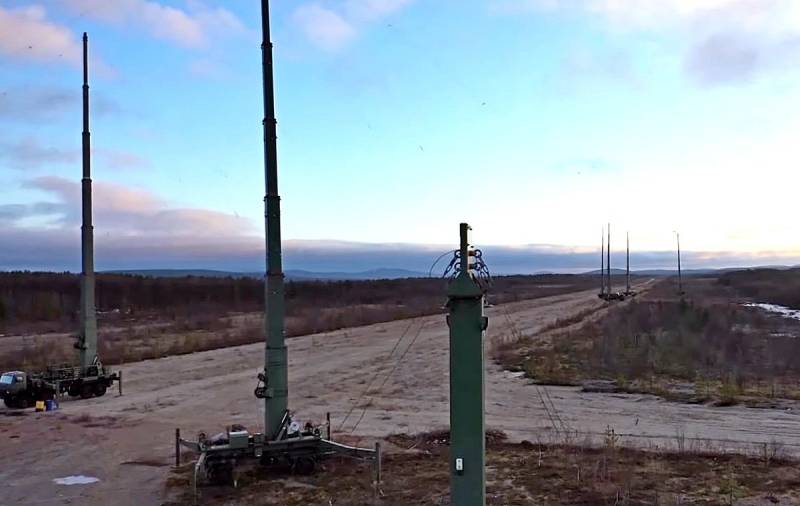 Servicemen of the Northern Fleet of the Russian Federation have deployed the Murmansk-BN shortwave electronic suppression complex in the Arctic, writes the Indian edition of the EurAsian Times.
Skills training was successful. In total, everything took 14 hours. The military coped with the task, despite the climatic difficulties and terrain features.
The exercises took place in the Murmansk region. The Russians made a 100-kilometer march and turned on the electronic warfare system. It can conduct electronic reconnaissance, intercept and suppress enemy signals at a distance of up to 5 thousand km.
True, this time the Russians limited themselves to checking the functionality of the complex at a relatively short range. But experts believe that it will not be difficult for the Russians to use it at full capacity if necessary. Thus creating great difficulties in a huge area that will fall under its influence.
If the Russians use the capabilities of the complex in full, then it will simply suppress shortwave communication systems throughout Europe and partially in the United States. In 2019, Russia already conducted training with limited exposure in the specified region. After that, the Norwegian media reported on problems with radio communications on the border with Russia, and the defense ministers of the two countries discussed the problem of jamming GPS. Oslo expressed concern to Moscow about this. The Norwegians recognize the Russians' right to conduct exercises, but they are very concerned that this affects the safety of their airspace.
Such complexes are an important element of Russia's defense. The main goal of Murmansk-BN is the global high-frequency communications system (HFGCS) of the Americans and their allies. The complex can serve as a long-range jamming system, block information channels and work in a single information space as an element of the network-centric structure.
Other electronic warfare equipment in Russia's arsenal, such as Krasukha and Divnomorye, can block satellite communications, GPS signals and drone control systems, leaving the enemy blind, deaf and speechless.
Note that if Murmansk-BN is deployed in Chukotka, it will be able to reach even California.