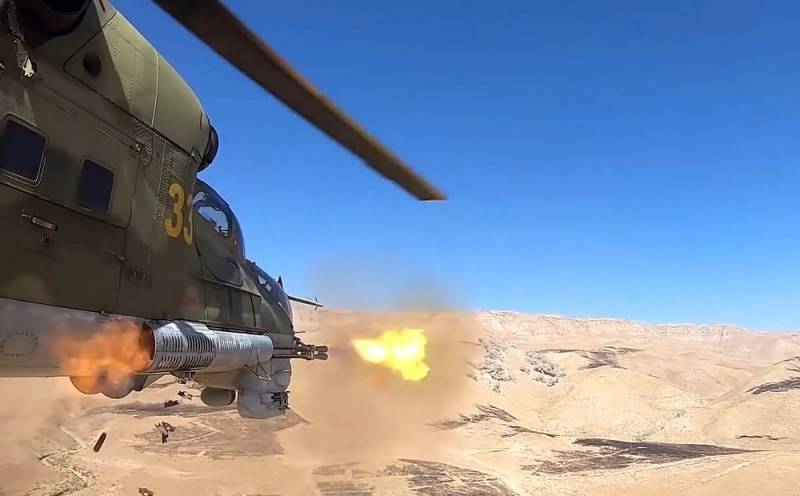 Azerbaijan admits its guilt in unintentionally destroying a Russian attack helicopter in the skies over Armenia. The corresponding statement was made by the country's Foreign Ministry. The Foreign Ministry explained that against the background of the Nagorno-Karabakh conflict, the said helicopter in the immediate vicinity of its borders was considered dangerous.
The combat vehicle flew at low altitude, outside the detection zone by means of radar and air defense. Previously, no Russian helicopters were spotted in the area. Taking into account the probable provocations of the Armenian side, the combat crew decided to eliminate the aircraft
- said the Azerbaijani Foreign Ministry.
Official Baku expressed its readiness to pay the necessary compensation in connection with the incident.
Azerbaijan apologizes to the Russian side. The incident is casual and not directed against Russia. We express our condolences to the families of the fallen helicopter crew members
- noted in the Foreign Ministry.
Ранее
стало известно
that the Russian Mi-24 attack helicopter, while in the airspace of Armenia, was hit by a missile from a MANPADS. Two crew members were killed, one was moderately injured.