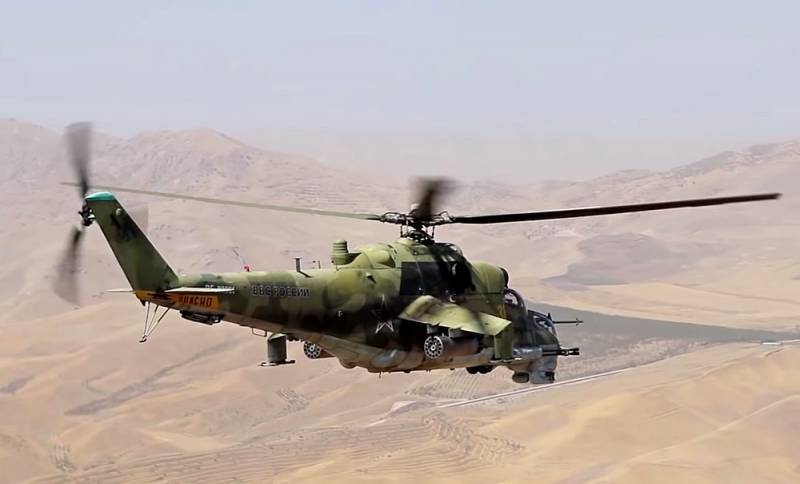 An attack helicopter Mi-24 of the Russian Aerospace Forces was shot down in the airspace of Armenia. This is reported by the RF Ministry of Defense. The military department clarifies that the rotorcraft was hit from the ground near the village of Yeraskh.
On November 17.30 at about 102 Moscow time, accompanied by a convoy of the 24nd Russian military base through the territory of the Republic of Armenia in the airspace near the Armenian settlement of Yeraskh near the border of the Nakhichevan Autonomous Republic (part of the Republic of Azerbaijan), the Russian Mi-XNUMX helicopter was subjected to fire from the ground from MANPADS
- said in the message of the Ministry of Defense.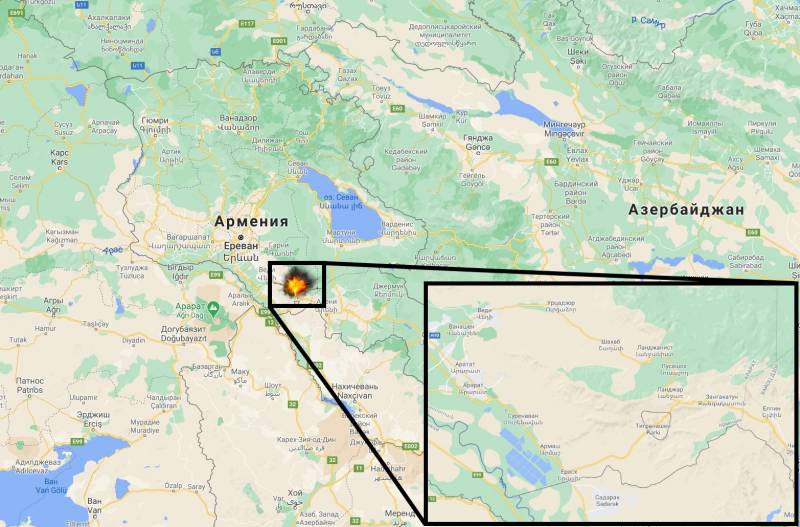 As a result of the missile hit, the helicopter lost control and crashed in a mountainous area.
During the incident, two crew members were killed, one is in a moderate condition. At the moment, the command of the 102nd Russian military base is clarifying the identity of the persons who fired at the helicopter.