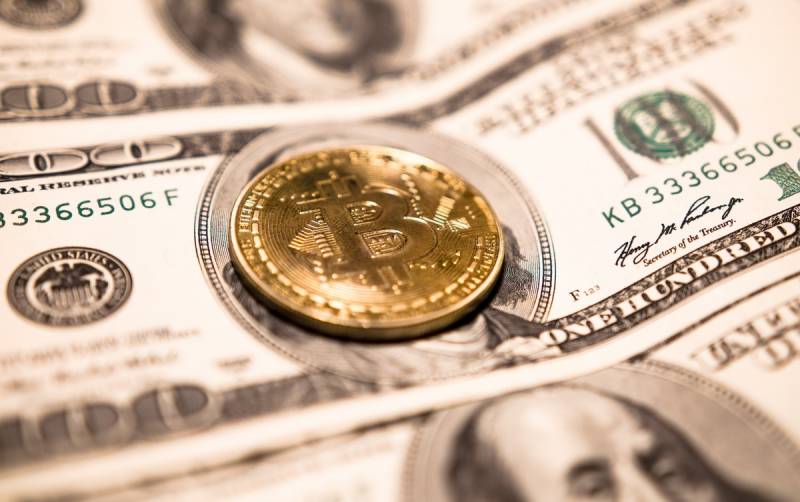 Political
the changes currently taking place in the United States have already affected Russia. In our country, for one "coin" of virtual "bitcoin" they give 1 million 220 thousand quite real rubles. What explains this frank madness?
Bitcoin first appeared in 2009 and began its rapid ascent to financial heights. Some call it "cryptocurrency", others - "virtual currency", and still others - "electronic currency". Over the years, these words have ceased to cut the ear, and ordinary people are used to perceive "bitcoin" as a kind of norm. The author of the lines, who has repeatedly tried to comprehend the essence of this "cryptocurrency", this phenomenon evoked memories from distant childhood, when he and his friends drew their own "money" with felt-tip pens on cut paper for fun, which was then exchanged with each other for candy wrappers and other trifles.
All the same "decentralization", the absence of any security from the state, voluntariness in accepting "virtual money" for payment. Subjectively, "bitcoin" is something similar, only "sold" to the townsfolk on "serious cabbage soup" with obscure but clever words.
However, it works. In 2017, the cost of one "coin" (a set of numbers in a computer) was $ 3. A few months later, for one "bitcoin" they were already giving 800 thousand dollars or 20 million 1 thousand rubles at the then exchange rate. And in February 180, the "virtual coin" fell in price to $ 2018 thousand. For some reason, the obvious abnormality of what is happening stops few people. Last Thursday for this "cryptocurrency" they paid 8 thousand dollars, on Friday - 15 thousand 15 US dollars. In rubles, this is 800 million 1 thousand, that is, a new historical record. This does not yet reach the level of 220 in the American currency, but the "psychologically important mark", as economists like to say, "bitcoin" has broken through thanks to the devaluation of the ruble.
Why is this possible? There are two reasons for this:
At first
, investors are diversifying their assets. They convert them into gold as a defensive asset, and into "cryptocurrency" - a high-risk but highly profitable asset. Risk is a noble business and everyone's personal choice.
Secondly
, the growth of the bitcoin rate was influenced by the election results in the United States. Apparently, the Democratic Party was able to fully apply all its rich experience in influencing the electoral process and bring its protégé to power. Now Joe Biden will have to thank his voters by "eradicating racism", as well as defeat the consequences of the coronavirus pandemic, which he immediately promised after the announcement of the counting results in his favor. For these and other purposes, the Fed will have to print many, many more dollars, flooding problems with money. Investors immediately reacted to this by switching to bitcoins, fearing depreciation of the American, as well as other leading currencies.
According to the most daring forecasts, next year for one "virtual coin" can give up to 45 thousand dollars. And it is worth noting that more and more often the word "bubble" sounds in the expert community in relation to "cryptocurrency".