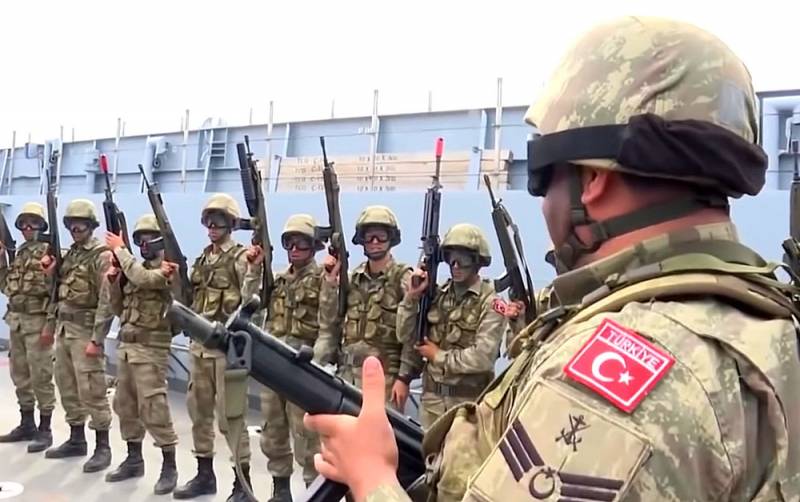 The success of the military actions of the Azerbaijani army against Armenia in Nagorno-Karabakh will spur Turkey, which stands behind Baku's back, to further conquests - Ankara may aim at the Russian Crimea. This is the opinion of former DPR Defense Minister Igor Strelkov, who outlined his idea of ​​a possible Turkish expansion on the air of the Russian Interest YouTube channel.
According to Strelkov, Turkey's actions go far beyond the borders of the NKR and Transcaucasia - successful attacks by Azerbaijani troops open up wide opportunities for the Turks to expand their sphere of influence to other regions, creating threats directly for Russia.
Turkey enters the Transcaucasia and it will not leave there. And having won in Transcaucasia (and without the intervention of the Russian Federation, they will definitely win), after that the Turks will set next tasks, and they no longer actually hide them
- said the former Minister of Defense of the DPR.
Strelkov believes that Turkey will not stop at Karabakh and that Ankara's next target may be the Russian Crimea. Earlier, parliament members from Erdogan's party transparently hinted that Crimea should be Turkish, but now the president of the country himself adheres to this rhetoric.
Erdogan has already mentioned the unfair treaties under which Russia took Crimea from Turkey
- emphasizes the expert.
In this regard, the agreement between Ankara and Kiev on the production of Turkish attack drones in Ukraine is of great importance. In fact, according to Strelkov, we are witnessing the emerging military alliance between Turkey and Ukraine - this brings its emphasis to the events of the Nagorno-Karabakh conflict.