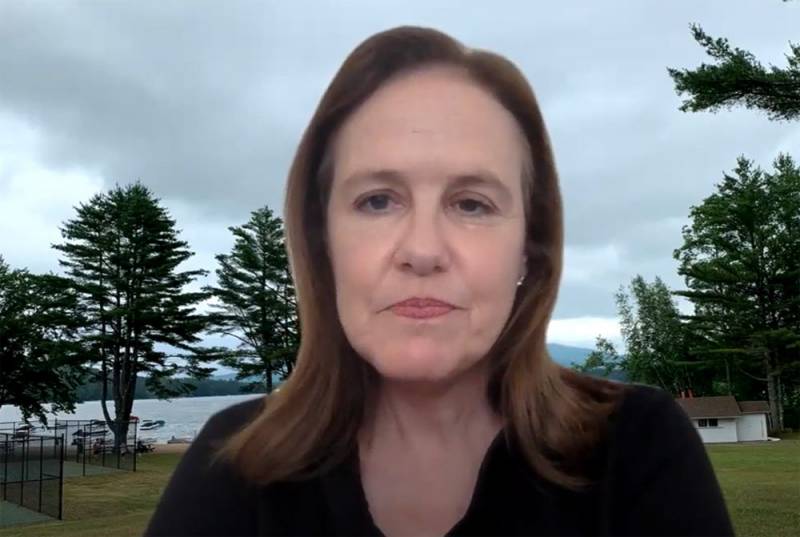 The leading American media, which proclaimed the representative of the US Democratic Party, Joe Biden, the winner in the presidential race, write that Michele Flournoy, who will turn 60 in December, may become the head of the Pentagon in the new administration. In any case, she is called the main candidate for this post.
It should be noted that Floornoy is a supporter of the unilateral use of military force to protect US interests. During the presidency of Bill Clinton, she worked as a deputy assistant to the head of the Pentagon.
She was responsible for developing strategies and countermeasures plans, dealing with Russia, Ukraine and Eurasian issues. She was awarded three State Distinguished Service Awards.
In February 2009, the U.S. Senate approved Floorny as Deputy Secretary of Defense for
policy
under President Barack Obama. After the new appointment, she became the highest-ranking woman in the history of the American military department.
In February 2012, Flornoy resigned from her position, motivating this with a desire to devote herself to her family. In November 2014, Obama wanted to appoint her to the post of head of the Pentagon. However, she then refused the offer, declaring her rejection.
Flornoy persuaded Obama to increase the American troop contingent in Afghanistan to 68 in 2009. In addition, it was she, who had personal influence over the president, who is behind the US military intervention in Libya in 2011. This could not be prevented by the opposing members of Congress, the head of the Pentagon Robert Gates, key advisers and aides to the owner of the White House, and personally Vice President Joe Biden.
In June 2020, while attending an Israel Political Forum webinar, Flurnoy expressed concern about Tel Aviv's proposed unilateral annexation of part of the West Bank. She said this could lead to the withdrawal of Congress from the annual US aid to Israel in the amount of almost $ 4 billion.
In addition, Flurnoy informed Rebecca Heinrichs of the Hudson Institute that she was against canceling
economic
sanctions against the DPRK and Iran. She believes that Washington should pay attention to the Indo-Pacific region, "but not dismissing the issues of the Middle East", developing relations with Saudi Arabia, the UAE and Qatar.
Floorny is married to William Scott Gould, 63. He is a retired captain who served 26 years in the US Navy. In the period 2009-2013, he served as the 5th US Deputy Secretary of State for Veterans Affairs. Following his retirement, he was named Executive Vice President of CareFirst (Health Insurance).
Considering the above, it is not difficult to guess that the possible appointment of Floornaya to the post of head of the Pentagon does not bode well for Moscow. Although it's time to get used to the fact that any appointment in the US administration does not bode well for Russia.