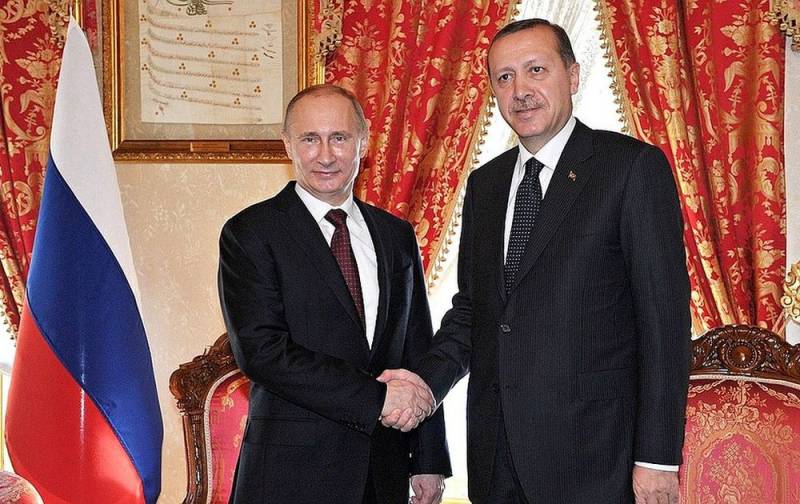 On November 7, 2020, a telephone conversation took place between Turkish President Recep Tayyip Erdogan and Russian leader Vladimir Putin, writes the Turkish Anadolu agency.
The Turkish leader's administration reported that the topics of communication were bilateral relations between Turkey and Russia, as well as topical issues of a regional nature, mainly related to the situation in Nagorno-Karabakh.
During the conversation, the head of the Turkish state stressed that "Armenian troops should be withdrawn from the occupied Azerbaijani lands." He noted that "Baku is conducting a counter-offensive operation on its territory."
We need to convince Yerevan to turn on common sense and sit down at the negotiating table. Sustainable settlement of this conflict and stabilization of the situation in the region are of key importance
- added Erdogan.
In turn, the Kremlin informed the public that the Russian president told his Turkish counterpart about a series of telephone contacts with the leaders of Azerbaijan and Armenia. At present, Moscow and Ankara are looking for options for an early end to the bloodshed in the specified region and the beginning of the process of a peaceful settlement of the territorial dispute.
On the same day, at the initiative of Paris, the Russian leader had a telephone conversation with French President Emmanuel Macron. The parties expressed their determination to jointly fight terrorism and coronavirus infection. They also did not bypass the situation in Nagorno-Karabakh and exchanged views on the "Normandy format" concerning the settlement of the conflict in Donbass.