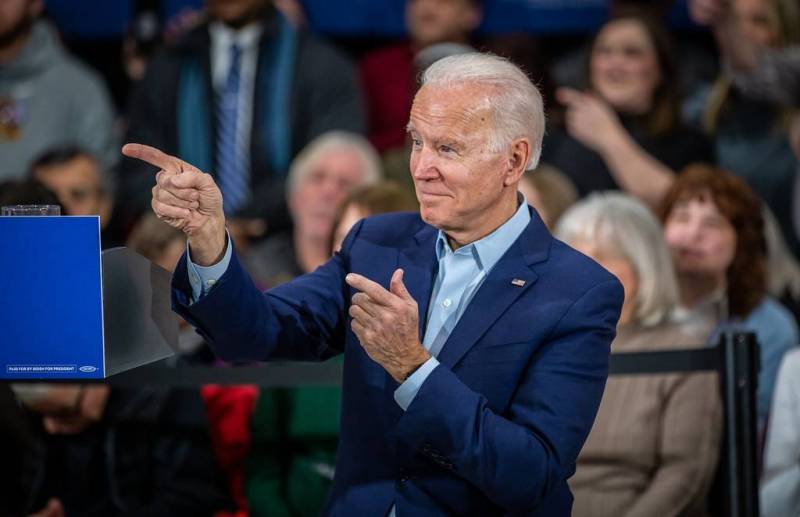 After receiving 20 electoral votes in Pennsylvania, 77-year-old Joe Biden automatically becomes the 46th president of the United States, passing the threshold of 270 required. At the same time, 56-year-old California Senator Kamala Harris becomes the first woman in US history to be elected vice president, rising in the American
policy
higher than any before her, writes the American edition of The New York Times.
The counting of ballots is still in progress in several states, but this cannot affect the election results. Biden has already addressed the nation with a message as elected head of state.
May this dark era, the era of demonization, end here and now in America
- he said, calling for unity and overcoming differences.
Biden has pledged to the millions of Americans who voted for Trump in Delaware to become a good president for them.
I myself lost a couple of times. But now let's give each other a chance. It's time to drop the harsh rhetoric, lower the temperature and the intensity of passions, see and hear each other again. It's time to heal in America
- said Biden.
In turn, Harris told voters that they chose "hope and unity, decency, science and truth." She reached out to her mother, Shyamala Gopalan, who came to the United States at the age of 19, and paid tribute to the women "who have paved the way for this moment throughout the country's history."
While I may be the first woman in this office, I won't be the last. Because every little girl who watches this show sees that this is a land of opportunity
- added Harris.
The daughter of a Jamaican father and an Indian mother also became the first black woman of Indian descent, the child of immigrants, to find herself in the country's second most important seat. This marks a milestone for a nation that has gone through a history of racial injustice and represents the country's future.
It should be noted that Biden also won the popular vote. More than 75 million voters voted for him. This became a record in US history. At the same time, about 71 million people voted for Donald Trump, which is 8 million more than he scored in 2016, winning the presidential race against Hillary Clinton. Trump considers himself the winner and has promised to appeal the results of the voting in some states in court.
71 million voted. More than ever for the incumbent!
- wrote Trump on his Twitter account.
Observers were not allowed to count the votes. I won the election with 71 million legal votes. Bad things happened. This has never happened before. Millions of ballots have been mailed
- added Trump.
Republican lawyers have already begun to challenge the Democratic victory in key states, and Trump supporters are taking to the streets to show their opposition to the vote count, the NYT summarizes.