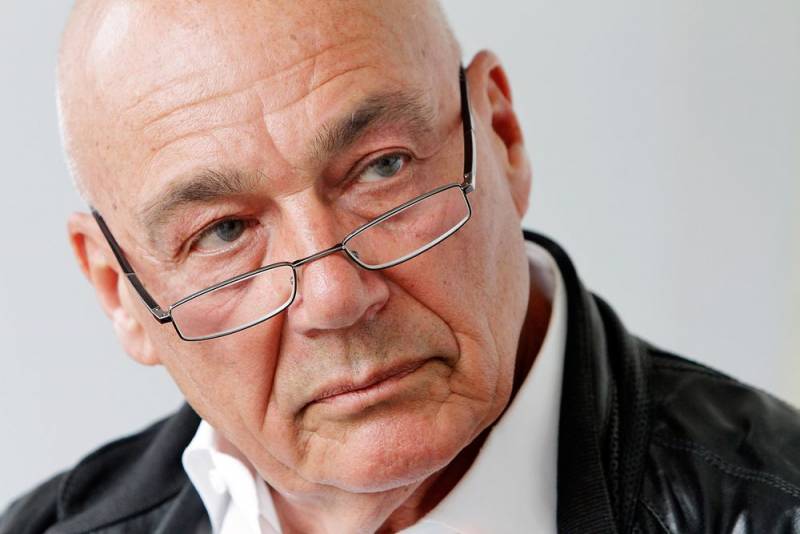 Most of the emigrants from the USSR and Russia, who now live in the United States, voted for Donald Trump in the last election of the head of the American state. This was announced by the Russian, American and French journalist Vladimir Pozner on his official website.
Pozner Online
.
It should be noted that the US vote count
still underway
in some states and overall results are not summarized. At the same time, the well-known TV and radio presenter believes that the current complex
политическая
the situation could end in a civil war in the United States.
Republicans and Democrats have completely forgotten about the virtual "foreign intervention" that has been talked about throughout 2020. Now they are busy with real problems - sorting out the relationship with each other.
Trump demands to stop the counting of "mail votes", calls himself the winner and accuses Biden of rigging, "stuffing and carousels." At the same time, Biden claims that everything is legal, and Trump is just slandering.
It was quite obvious that there would be a desperate struggle, this was evident in all the performances
- specified Pozner.
In his opinion, if the current US president does not recognize the election results, then the situation in the country may become unpredictable, and the situation unmanageable.
Maybe blood, shooting, maybe something like a civil war. Anything can be here. But I do not claim that it will be so
- he added.
Posner stressed that at present the American society is divided into two openly warring camps. People confront each other on an ideological level. Therefore, "there can be all kinds of extremes." And it doesn't matter what the election results will be announced. It will simply be a signal to opponents.
USA is in a dangerous situation
- summed up Posner.