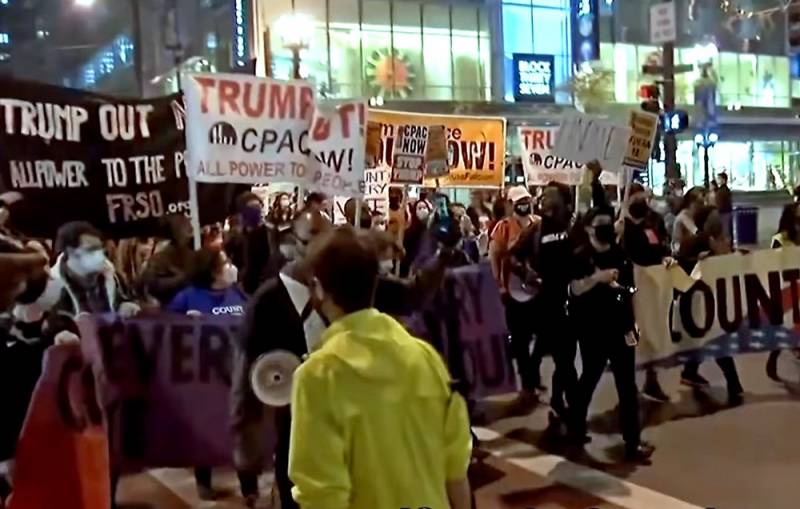 The world's largest social network Facebook, with an audience of 2 billion users, has blocked the group's "Stop the Steal" page. On it, supporters of US President Donald Trump urged Americans to take up arms and take to the streets. On November 6, 2020, the American daily USA Today informed the public about this, which positions itself as politically neutral, in every possible way emphasizing the unity of the nation.
The social network noted that the specified group tried to delegitimize the electoral process in the United States and called for street violence. The group members argued that the US Democratic Party is trying to "steal the election" of the head of state.
Due to special measures taken during the period of increased tension, we removed the group that organized events in the real world
- said in an official statement from Facebook.
The remote group had 350 subscribers. A few days after voting day, about 7 thousand posts were published in the group.
In addition, Facebook has also blocked the use of the Stop Theft hashtag. This hashtag was used by Trump supporters in 2016 and 2019, but in 2020 it became especially popular on the web. For example, this hashtag was spotted with Bill Stepien, Trump's chief of staff, urging Americans to report electoral irregularities.
At the same time, the Associated Press said that Facebook moderators did not immediately find the prohibited content. They were prompted by specialists from the Center for Combating Hate Incitement on the Internet, who shared with them a screenshot of one of the posts. It was after this that the group was blocked.
Neither side admits defeat. Time to clean your weapons, time to take to the streets
- said in the appeal.
Note that
count
votes at polling stations in some US states are not over yet.