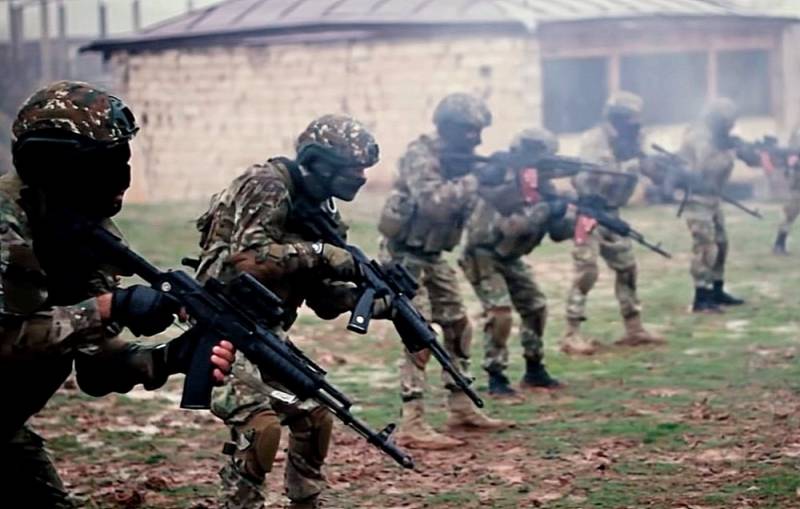 The military operation to clear forests in the suburbs of Shushi continues. The defense army of Nagorno-Karabakh has pulled significant reserves in this direction. The military correspondent of the Internet publication ANNA-News Alexander Kharchenko, who is at the scene, informed the public about this.
According to the Russian journalist, in the vicinity of the city of Shushi, fierce fighting broke out between the AOC and the Azerbaijani Armed Forces. The situation there is difficult, but he would like to draw attention to some changes that have appeared in the conduct of hostilities in recent days.
There is one point that cannot be overlooked. Finally, the AOKK brought armored vehicles into battle. This means that the air is reliably closed. A week ago it was difficult to imagine such a thing.
- explained the military commander.
He specified that earlier the Azerbaijanis would have simply destroyed the Armenian armored vehicles from the air using drones in a matter of hours. But now the "boxes" of Armenians are quietly "working" on the enemy.
This means that
technical
the superiority of Baku is gradually fading away
- specified Kharchenko.
The journalist added that the Armenian soldiers took heart. AOC Command can now start planning future operations. In any case, acquaintances from the front tell him so.
We must keep our land to the end. Our mission is to defend the homeland
- said one of the defenders of Shushi.
There are also battles for the "road of life" Stepanakert - Lachin, which Azerbaijanis are trying to cut in order to leave Nagorno-Karabakh without connection with Armenia.
In turn, on November 7, 2020, the Defense Ministry of the unrecognized NKR issued a message that hostilities were being conducted along the entire front line. The most violent clashes are taking place in the Shushi-Karin Tak sector. They are caused by the attempts of the Azerbaijani Armed Forces to take control of the ancient capital of Nagorno-Karabakh. However, the AOKK successfully suppress these attempts, destroying the enemy's personnel and military equipment, including 4 drones.