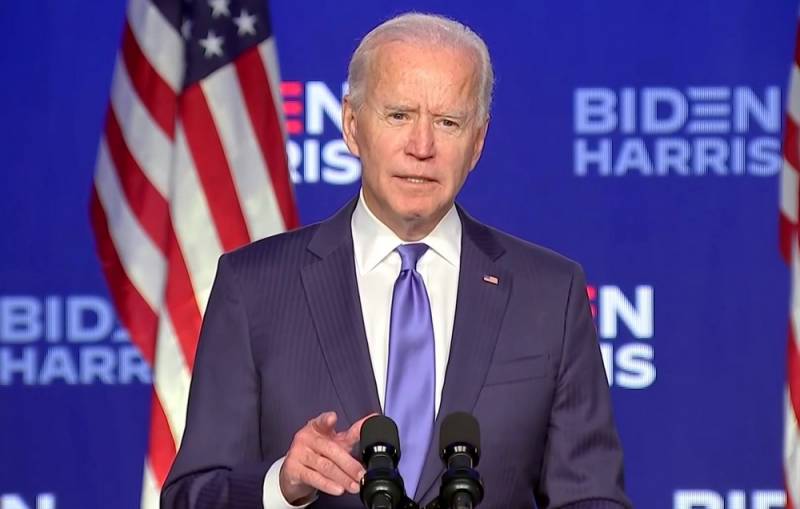 Regardless of who wins the presidential election, Donald Trump or Joseph Biden, the USA will enter the strip
political
instability. There is more and more evidence that the American "democrats" have thrown off their masks and have applied all their rich experience to displace unwanted regimes abroad in their "heartland". Joe Biden's headquarters showed that it would not stand up to the price, but what will his rule be in case of such a "victory"?
As stated many times before, American society is split in half, as evidenced by the head-to-head results of both candidates. Both Trump and Biden declare victory, but more and more questions are posed to the Democratic Party. The Dominion software used for counting votes in critical states somehow "glitches" in Joe Biden's favor, and after a manual recount it turns out that Donald Trump had the majority. There, tens of thousands of dead people are incredibly active in voting. The preponderance in favor of the Democratic Party "with the last bit of strength" is provided by the votes sent by mail, which came after November 3.
In general, "beauty". And these people are teaching others the "correct" democracy. Now the US Supreme Court has entered the fray, the last legitimate chance for Republicans to retain power in their hands. If this number does not pass, then people may take to the streets who will believe that their victory has been stolen. These are direct prerequisites for Civil War-2, about which we
told
earlier, but even if Washington manages to keep the situation under control and prevent the country from splitting into "democratic" and "republican" blocs, the United States will objectively enter a period of political turbulence.
So far, the alignment is in favor of Joe Biden. For our country, these are not the best
news
... There is a silver lining: it is believed that the Democratic Party can nevertheless prolong the START-3 treaty and even return to the "nuclear deal" with Iran. But there will be more negative consequences.
At first
Biden has already promised Russia "sanctions from hell." It is not excluded that the "oddities" in the past elections will once again be attributed to the "intrigues of the Kremlin", for which we will receive a new package of restrictive measures, much tougher than before.
Secondly
, Democrats will immediately begin the restoration of all globalist international structures that Trump managed to destroy. Biden's team will pour additional funds into NATO in the form of interest-free loans, which will be used to purchase American weapons. The US military-industrial complex will receive new orders to contain China and Russia.
Thirdly
in order to find money for all this, the Fed will start a "softening policy", in other words, it will print more and more dollars. This will affect the US shale industry, which, unrestrained by any restrictions, will increase oil production and become more pressing against competitors in the world market, including Russia.
There are reports that the liberal "tower of the Kremlin" is overjoyed at the possible return of the Democrats. There is nothing particularly surprising here: Biden's team is in "contradiction" with President Putin and can make great efforts to remove the "siloviks" from power in Moscow, handing them over to their "brothers in spirit." This revenge of the US Democratic Party will not end with anything good for Russia.