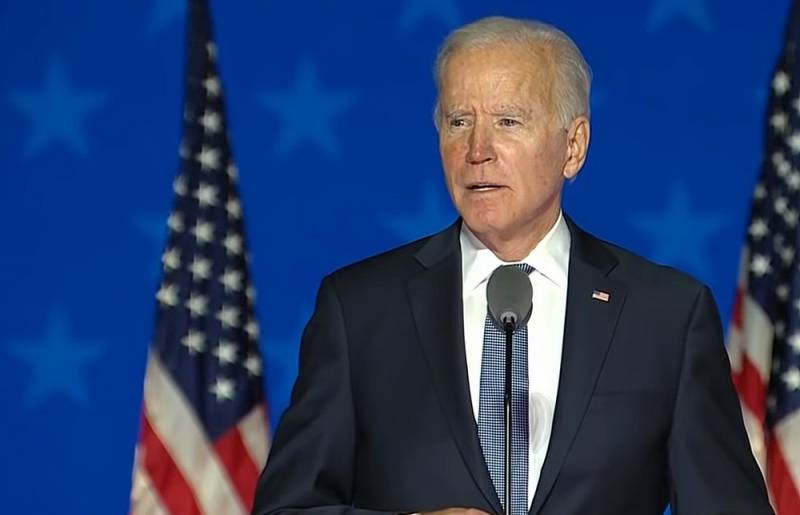 The Russian elite believes that the election results will have minimal impact on
policies
Washington in relation to Moscow, but the election of Joe Biden may have its advantages: such a conclusion is contained in a new analyst at the Warsaw Center for Eastern Studies (OSW).
It is noted that the growing likelihood of Joe Biden's victory in the elections prompted the Kremlin to declare its readiness for dialogue with the new administration. President Vladimir Putin, expressing regret at the "harsh anti-Russian rhetoric" of the Democratic Party candidate, indicated that the basis for establishing contacts could be a common orientation towards leftist values, which are dear to him as a former "ideological member" of the Communist Party.
Putin also reminded the left wing of the Democratic Party that he is continuing the Soviet tradition of fighting racism. Kremlin spokesman Dmitry Peskov, as stated in the text, even undertook to deny that Donald Trump's candidacy is "nicer" to the Kremlin.
In the text of the Polish study, the opinion is expressed that Moscow intervened in the current elections in the United States, but it is doing this much more carefully and delicately than before.
The main reason for the more subtle and restrained approach of both the Kremlin itself and the Russian elite in general to the US elections was deep disappointment with the Trump presidency, on which Moscow had initially pinned great hopes. However, in reality, bilateral relations only worsened.
Of course, in Moscow, Biden is considered a typical representative of the liberal American establishment. Therefore, his policies are expected to be based on "a fundamental conflict of values ​​between authoritarian Russia and the West."
For this reason, the Polish study notes, on the one hand, he will turn out to be a partner less comfortable for the Kremlin than Trump, because "he will not be afraid to publicly criticize Russia and its president for retreating from democracy and non-observance of human rights." In addition, Biden will become more active in supporting the democratization processes in the post-Soviet states.
On the other hand, Biden's presidency will benefit from his willingness to participate in arms control negotiations, including START III, as well as his desire to return to a nuclear deal with Iran. Moscow also admits that Biden is a politician who is more predictable and cautious by nature.
If you carefully look at the statements of the Democratic candidate and read the statements of people from his entourage, then [...] we can conclude that in fact Washington's policy will [...] be more moderate and aimed at at least partial normalization of relations between the two countries.

- noted in the text.