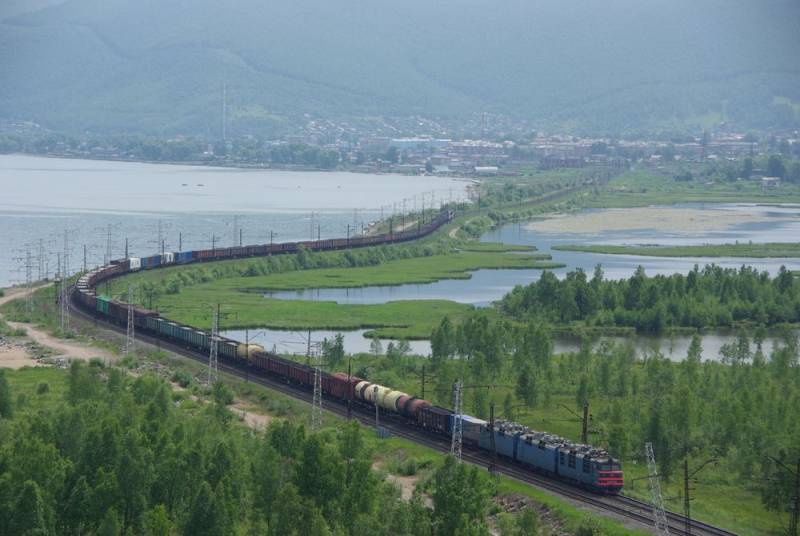 The Ministry of Transport of Japan decided to launch several pilot transit projects for the delivery of container and other goods to Europe through the territory of Russia along the Trans-Siberian Railway. Experimental transportation should be carried out in November-December 2020 without reloading, writes the Japanese Internet portal Yahoo News Japan.
During the existence of the USSR, and specifically in the 80s of the twentieth century, 20% of all goods from Japan were sent to Europe via the Transsib. This route was faster and cheaper than the sea route, not to mention the delivery of goods by air. After the collapse of the USSR and the unpredictability of the situation, in the 90s, the volume of goods sent from Japan to Europe along this transport corridor decreased 40 times.
Now the situation has changed. The situation in Russia has improved significantly in all respects. The safety, speed and quality of railways have increased. That is why in 2018 Japan and Russia started a project to deliver Japanese goods via the Trans-Siberian Railway to Moscow, and in 2019 to Europe. During the specified time interval, 11 "block trains" passed.
After analyzing the results obtained, experts came to the conclusion that this project has a good
economic
efficiency. In the course of the above experiment, it is planned to send three "block trains" from Japanese ports.
On November 6 from Yokohama, November 8 from Kobe and November 12 from Toyama, the trains will be sent to the Russian port of Vladivostok by ferries. On November 18, they will leave Vladivostok and head along the Transsib through Moscow and Belarusian Brest to the Malashevichi station in Poland. After that, the Ministry of Transport of Japan must make a decision on using the transit capabilities of Russia for the implementation of regular cargo transportation to Europe, the portal concluded.