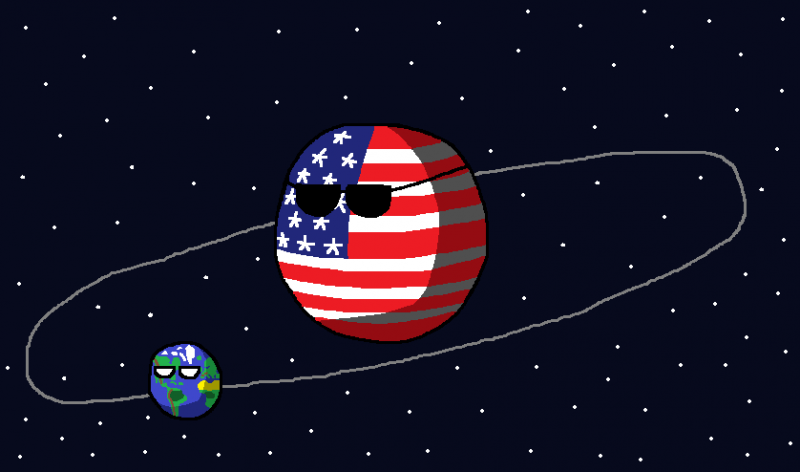 If the XX century changed the planet Earth beyond recognition, then the XXI century will make it even stronger. Actually, I already did. We live in a unique era when an incredible amount of the most diverse information is available to absolutely everyone. One has only to acquire the Internet - and you're done: you can learn everything about everything. Well, or almost everything, almost everything.
To the Internet, which connected different parts of the world with a common network connection, it is necessary to add transport opportunities that were unthinkable even a hundred years ago. "Around the world in 80 days" by today's standards is a very long time. For such a period of time, the "round the world" can only be made on a ship that goes on an economical course.
In short, life is accelerating and distances are shrinking. And all this leads to the formation of a truly global cultural space, gradually erasing the differences between peoples, cultures and civilizations. And this is not an exaggeration, which is easy to prove with a very simple example.
Let's turn on the imagination and imagine standing next to each other the average inhabitants of different countries of about the same income. Let's say a Chinese, Russian, French (or other European), Egyptian, Hispanic, and a black resident, say, South Africa. Have you presented? Now let's stop looking at racial differences and try to determine which of them is who.
How can this be done? "Yes, according to clothes" - and asks for the tongue, but ... here we, most likely, will not work. Because people began to dress about the same: jeans, T-shirts, shirts, sweaters, boots, sneakers. At official events - a suit with a tie. Only the color and cut vary, but not the essence.
If you rewind time a hundred years ago - not such a long time for history - then it was not difficult to distinguish a Russian even from a Frenchman, looking at his clothes. Now, people wear their national costumes only on special occasions, most often at fancy-dress performances. And this example concerns not only clothing alone, but culture as a whole.
What is culture? In order not to bore the reader with complex definitions, we will answer as follows. Life presents each of us with the need to answer a number of fundamental questions. By responding to them, we form our own way of thinking and behavior. It is the same with entire nations and civilizations. And culture, at its core, is just a set of answers to these very "damned" questions. They are simply given not by a single person, but by the whole people.
These answers depend on many factors: geography, specific
political
setting and much more. And these answers in the life of peoples also affect a lot. Yes, practically on all aspects of social life, down to such seemingly insignificant trifles as the cut of clothes. And the fact that people all over the world began to dress in a similar way gives reason to assert that they also began to think in a similar way. Is this good or bad?
To begin with, this is to a certain extent an objective phenomenon caused by scientific and technological progress, which connected the globe by railroads, sea routes, air routes, the Internet, etc. Is progress bad or good? You might as well wonder if a knife is good or bad. After all, they can cut both meat for shashlik and neighbors who love to listen to loud music at night. Much the same is the case with progress. It all depends on how we use his achievements.
However, it is not only the success of science and
equipment
... Let's take a deeper look at the question. It's no secret that for many centuries the heart of scientific progress has been beating mainly in Europe. Which allowed the Europeans to begin an unprecedented colonial expansion in relation to the rest of the world. So, the interpenetration of cultures of different peoples and civilizations began just then. After all, it is obvious that it is the influence of Western civilization that is decisive in the formation of that very global cultural field, which we talked about at the beginning. Since this very global culture bears the generic features of Western culture.
Over time, countries and peoples began to gradually free themselves from the direct yoke of the Europeans, and since then, in order to catch up with them in development, the former colonies, willy-nilly, have been forced to copy the advanced achievements of their enslavers. Those countries who were lucky to preserve freedom were able to defend it precisely because they adopted the European experience. The most striking examples here can be called Russia, which followed this path even under Peter I, and Japan with its "Meiji revolution".
As a matter of fact, the "cultural globalization" we are talking about began back then, and already modern technical means only accelerate and deepen this process. Which, for all its objectivity, is fraught with a threat to each of the countries that are not part of Western civilization. The threat of breaking under the influence of alien influence and losing your face.
To date, the United States has advanced the farthest in imposing its cultural values ​​on other countries and peoples. Here they understood in time what opportunities for expanding their own influence are provided by the inertia of imitation of the West, which has not been eliminated by the rest of the world until now. And it will not be an exaggeration to say that the main factor in the victory over the Soviet Union was the most powerful cultural expansion, which our leadership could not oppose.
Who thought under Reagan that we would break the USSR? But some 8 years have passed! We just took the dissidents to pay and that's it
- Not without pride declared in the end the American historian, philosopher, former consultant to the National Security Council and the US State Department, Michael Ledin.
If our dissidents had no real piety for the "leaders of the free world", the Americans would not have been able to win them over to their side, at least not so massively. As a matter of fact, the representatives of the current "fifth column" are just as selflessly working to destroy their own country in all sorts of programs of Western NGOs for the same reason. Feeding a sincere reverence for "City on a Hill" and "Enlightened Europe", which they do not even think to hide.
The United States achieved such loyalty from our grant-eaters precisely due to the very cultural expansion that it launched against the USSR, and against the rest of the world. Having no claims to the talent of the same "Beatles", it should be noted that their and not only their popularity among Soviet youth became one of the stones that dumped "the great, mighty Soviet Union".
Yes, 30 years ago we lost the battle for the minds of people, but this war is not over yet. Now we have experience, and we have every chance of standing and winning. You just need to be able to draw the right conclusions.
Продолжение следует ...