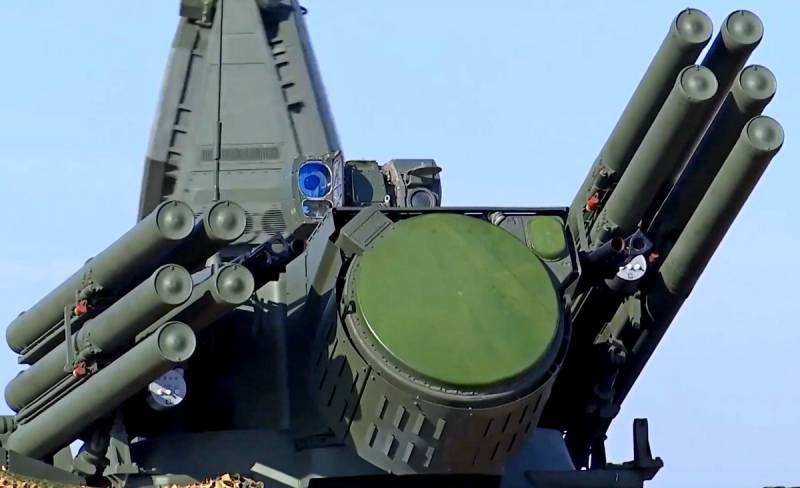 The conflicts in Syria, Libya and Nagorno-Karabakh were a real triumph for attack drones. In the information space, increasingly began to appear
news
about the helplessness of the Russian "Armor" against Turkish UAVs. Moreover, such messages cannot be called unfounded.
The thing is that the Pantsir-C1 complex was originally created as a kind of "bodyguard" for the S-300 and S-400 air defense systems. These are short-range weapons, the range of targets for which does not include small-sized attack drones and loitering ammunition.
Consequently, the export Pantsiri-S1 are ineffective in modern combat conditions. However, the above-described "injustice" is called upon to correct the new C2 complexes, which are already being rearmed by Russian troops.
The second version will receive a more efficient radar and optical guidance channel. In addition, the vertical guidance angle will also increase, which will reduce the blind funnel above the battery by up to 16%.
Reducing the interception line of the new "Shell" to 200 meters will also be a problem for attack drones. After all, this is the basis of the favorite tactics of UAVs, getting as close as possible to the target.
But that's not all. The development of the third version of the "Pantsir" has already started, which will receive a more advanced surveillance system, completely eliminating a dead funnel above the car, as well as small-caliber anti-aircraft missiles to combat UAVs and small-sized hypersonic ammunition with a speed of up to Mach 5.