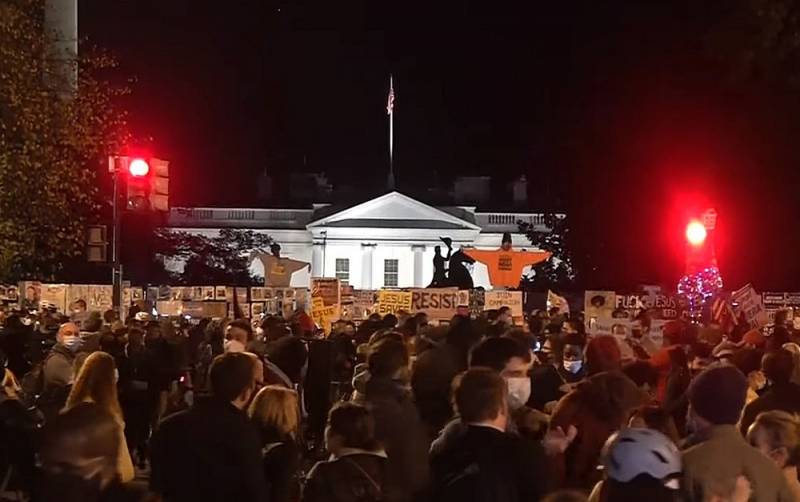 The world will not know the name of the winner of the presidential race in the United States soon - apparently, the outcome of this campaign will be decided in the courts, which will be the worst post-election scenario of all. This opinion was expressed by the President of the Fund "
Policy
"And the head of the Russian State Duma Committee on Education and Science Vyacheslav Nikonov in an interview"
Komsomolskaya Pravda
».
According to Nikonov, the "falling superpower" is doomed to internal confrontation under any owner of the White House, and it is not so important who wins the elections. Moreover, the result of the voters' will is not yet clear - most likely, everything will be decided in the courts, where Donald Trump's supporters have an advantage.
The disagreements between the two leading parties in the United States stem from essential issues - abortion, same-sex marriage, issues of religion and race - making it almost impossible for Republicans and Democrats to compromise.
The current outcome of the elections, it is, of course, the worst for America, this is a scenario of a very long confrontation
- noted Nikonov.
The delay in the publication of the results of the current presidential election is not least due to the large number of voters by mail - about a million people. For example, a group of election observers went to court, since about 300 thousand votes cast remotely in 12 postal districts were missing - they were simply lost. The Postal Service noted that they have no way of checking every site. Thus, some of the ballots that did not arrive on time may not be taken into account when counting votes. Reported by the Associated Press.