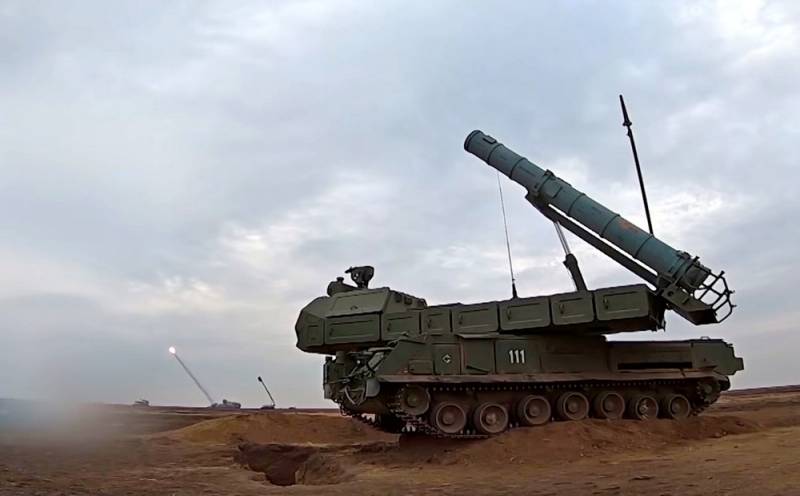 Against the background of the successes of the Turkish army in northern Syria and in Libya, as well as the Azerbaijani army in Nagorno-Karabakh, it is increasingly common to hear that the Russian Defense Ministry has nothing to oppose to Ankara and Tel Aviv in terms of shock drones, which have shown themselves quite well in hostilities. Is this really so? Let's try to figure it out.
The question is not entirely unambiguous and requires a balanced attitude towards oneself. On the one hand, Russia is indeed very far behind Israel, Turkey, the United States and China in terms of the production of shock and reconnaissance and strike UAVs. The reconnaissance "Outpost" is a licensed copy of an outdated Israeli model. There are plans to create a completely import-substituted version of it. Also, by order of the Ministry of Defense of the Russian Federation, work is underway on the domestic UAV "Orion", designed for visual, radar and radio-technical reconnaissance. In the future, these drones can be equipped with four air-to-ground missiles.
But while these are only the first steps, the production is carried out by piece. Against the background of these rather modest successes, video reports on the destruction of Turkish and Israeli UAVs of combat look very famously
equipment
Russian-made, including the Pantsir-S1 air defense missile system in Libya and the S-300 air defense missile system in Armenia. If this information is perceived without proper preparation, then a false sense of the complete helplessness of domestic weapons against advanced Western technologies can be created. On the other hand, this feeling is really false. There are a number of fundamental factors to consider when evaluating these videos.
At first
, we must be aware that only successful attacks by shock drones are made public. And how many unsuccessful people remained behind the scenes? Weapons are a very expensive commodity, so it is extremely beneficial for the Turks and Israelis to display them in the best possible light.
Secondly
, it is necessary to understand that "Bayraktars" and other UAVs operate dashingly in conditionally greenhouse conditions. In Syria, they were opposed by a government army exhausted by a long-term war, in Libya - by the semi-guerrilla army of Field Marshal Khalifa Haftar with poorly trained crews for the air defense missile system. In Nagorno-Karabakh, the army of the unrecognized republic is armed with short-range air defense systems. Let us add to this the fact that the Turkish military, who received real combat experience, including the use of attack drones, are involved in planning the operation by Azerbaijan. It was only thanks to the surprise effect that the opposing side was able to initially achieve significant success.
However, in war, every weapon is always protected. When the Ministry of Defense of the Russian Federation brought up Buki and Tora in Idlib, the situation quickly changed and Turkish UAVs began to fall. In Libya, "Buk-2ME" were able to clear the sky from the "Bayraktar". What can we say about how the unmanned aircraft of the air defense and electronic warfare systems of the regular Russian army, which is capable of delivering missile and airstrikes directly to the control centers of enemy UAVs, can thin out? Do not forget that the RF Ministry of Defense has a wide arsenal of other means of destruction.
Yes, attack drones are a fairly effective means of modern warfare, but they are not a real "wunderwaffe". It is certainly necessary to deal with them, this is a strong argument, however, one should not overestimate their role in the war against a normal army. Yes, Russia has lagged far behind its competitors in this area, but undoubtedly it will eventually catch up.