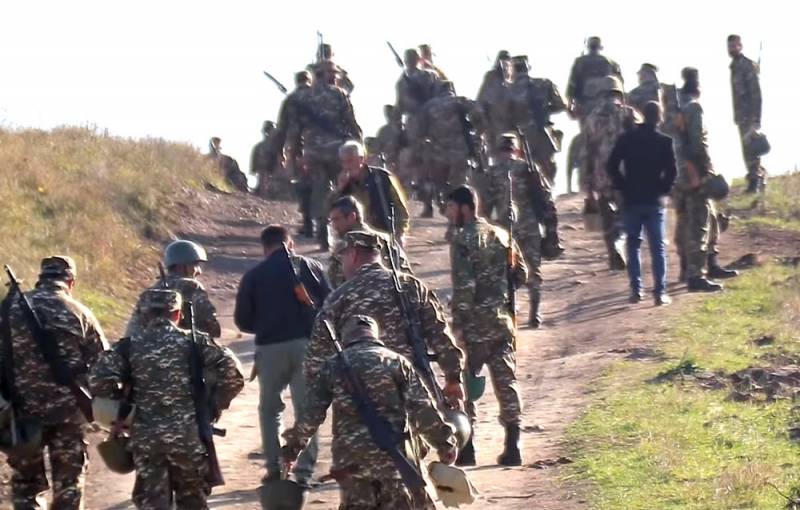 The military units of Nagorno-Karabakh are encircling and destroying the group of Azerbaijani troops that got into the boiler in Shusha on Wednesday 4 November. This was reported by the press secretary of the Armenian defense department Shushan Stepanyan.
At midnight, the Azerbaijani military tried to move in the direction of Shushi, but they were thrown away from the city by the NKR forces, partially encircling the group of Azerbaijani military personnel. At night, three Smerch missiles were fired at this city - there are casualties among civilians, two residential buildings were engulfed in fire.
The Ministry of Defense of Nagorno-Karabakh noted that at present the Artsakh army continues to eliminate the enemy combat groups in the Shushi region. The ministry adds that the troops of the NKR, unrecognized by the world community, maintain control over the operational-tactical situation along the entire front line.
Earlier, the head of Nagorno-Karabakh Arayik Harutyunyan called on the Armenians to push the enemy away from Shushi - the Azerbaijani troops were then five kilometers from the city. The Karabakh Defense Ministry also released information that Azerbaijani army units were driven out of several villages near the Karin Tag settlement near Shushi.