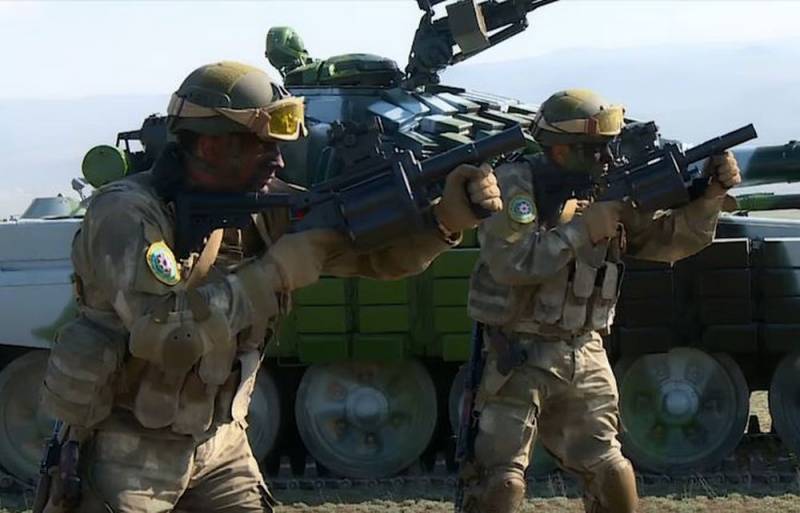 Russian military expert Alexei Ramm believes that Nagorno-Karabakh can be cut off from Armenia during the "counter-offensive" operation, which the Azerbaijani Armed Forces began at the end of September 2020. He announced this in an interview with the Russian edition
"Independent newspaper"
.
After analyzing the available information, the expert came to the conclusion that the plan for the Azeris to break through the Armenian defense in Nagorno-Karabakh was the result of the clashes that took place in 2016. It was then that the command of the Azerbaijani Armed Forces decided that it was necessary to deliver the main blow in the southern sector of the front and, moving along the border with Iran, go to the Lachin corridor.
Baku perfectly understood the main weakness of the NKR armed forces - a small number of mobile combined arms and artillery units and subunits
- he noted.
In his opinion, the Armed Forces of Azerbaijan, having a numerical superiority and superiority in combat
technology
, organized the visibility of the offensive along the entire width of the front, which significantly complicated the task of the defending side. The Armenians had to use their reserves. At the same time, the Azerbaijani military did everything possible to prevent the concentration of Armenian troops in those areas where it was planned to deliver the main strikes to break into the defense and enter the operational space.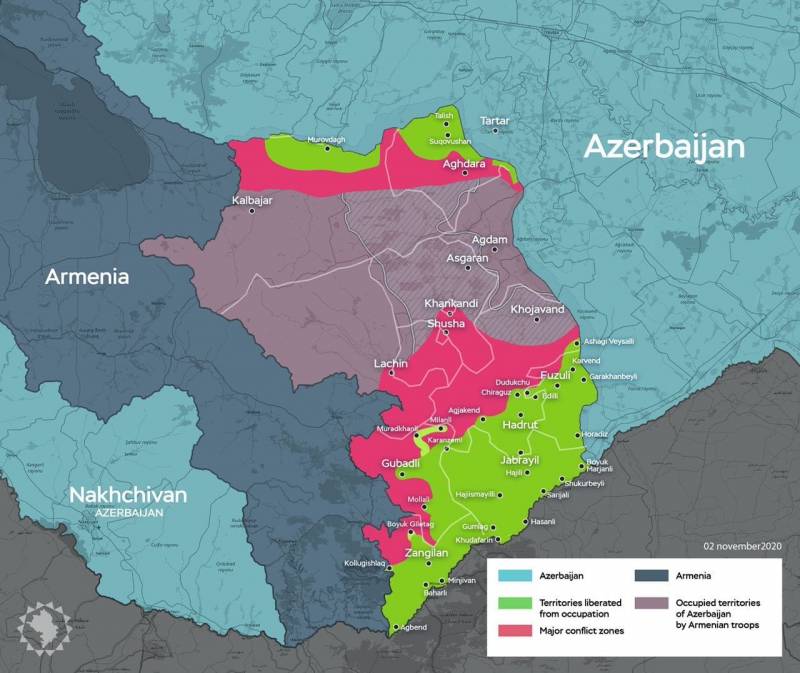 At present, the Armed Forces of Azerbaijan have almost completely taken control of the southern part of Nagorno-Karabakh. The Azerbaijanis are located 5 km from the city of Shushi and at the same time are moving along the border with Armenia towards the strategically important city of Lachin, through which communication between Yerevan and Stepanakert is carried out and supplies are made. If this road is cut, the Armenians in Nagorno-Karabakh will find themselves in an extremely difficult situation.