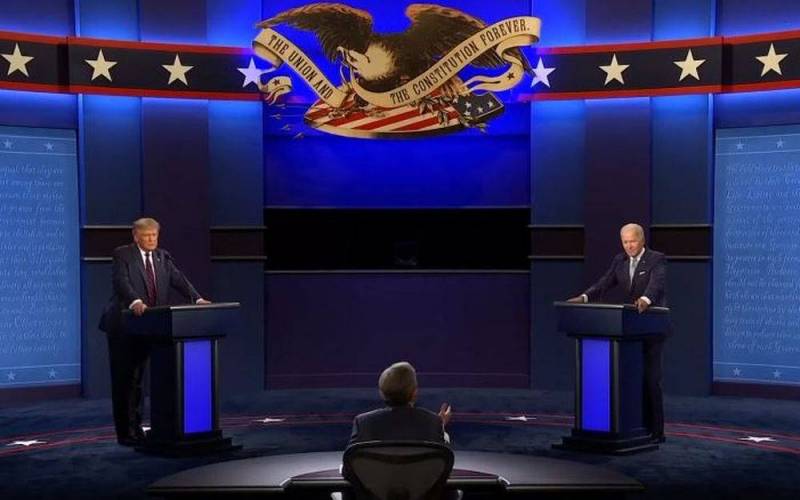 Democracy in the United States is going through the most difficult period in its history. It may so happen that in the near future we will witness the end of the main American value as such, writes the Japanese magazine Shukan Gendai.
After the vote on November 3, 2020 for the head of state in the United States, chaos will most likely begin in this country. Moreover, the turnout in the elections is expected to be incredibly high and voices are heard everywhere about the extension of the work of polling stations.
Even if Democrat Joe Biden wins a landslide victory, Republican Donald Trump will not accept the results of the popular will. He has already spoken out on the theme that voting by mail is "double" and is illegal. Most likely, he will demand that the elections be considered invalid. In addition, Trump may, without waiting for the announcement of the official results, declare himself the winner and appeal to his supporters with an appeal. He will tell them that they want to change their votes, so they must go out and regain the victory.
However, the opposite side can do the same. The situation is aggravated by the fact that supporters of both presidential candidates may choose to resort to violence. The protests and riots are likely to last from voting day until January 20, 2021. It will be a "79-day war", as experts call this period of time.
The state electoral vote will take place on December 14. On January 3, the newly elected members of the Senate will take the oath. On January 6, both houses of the US Congress are due to approve the results of the electoral vote. On January 20, the winner of the presidential election will take the oath and take office.
It is during this period that a situation may arise when the election results will not be announced. Then Trump can use Plan B, trying to extend his presidency through the Senate.
As a reminder, Vice President Mike Pence is also the President of the Senate. He can turn to senators with a proposal to recognize the re-election of the incumbent president as valid. However, this is only possible if the Republicans have a majority in the Senate.
If the Senate cannot make a decision, then it will be the House of Representatives' turn. At the same time, if the election results are challenged in court, then the speaker of the House of Representatives from the Democratic Party Nancy Pelosi can declare that until the final approval of the results in Congress, she will temporarily act as president.