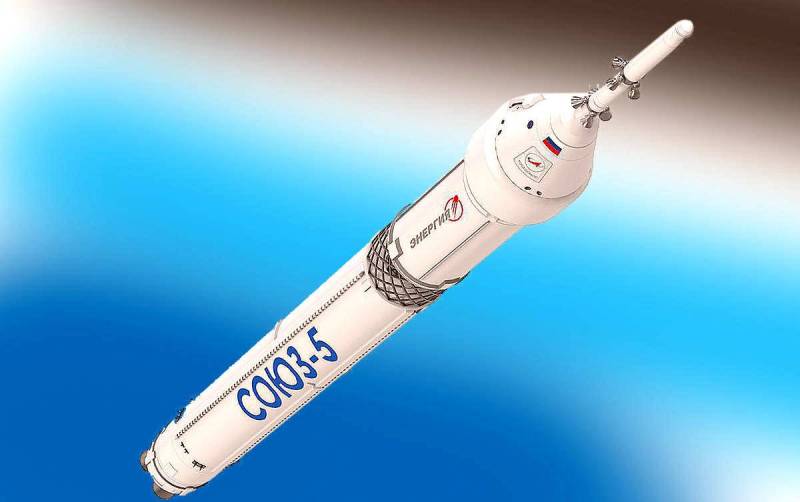 The delivery of the preliminary design for the promising Soyuz-5 middle-class missile was again postponed. This time, the terms were shifted by 8 months. Reported by the agency
RIA News
with reference to the materials of "Roskosmos" published on the portal of state purchases.
It should be noted that the Soyuz-5 rocket is being created to replace the Zenit carrier, which was produced in Ukraine. Initially, the delivery of the draft design was scheduled for October 30, 2019, but was postponed for 12 months. Now, according to the new deadlines, all documentation should be ready by June 30 next year.
Work on the construction of a launch complex for a promising rocket will begin with a great delay. According to the original plan, they were supposed to start at the end of 2017. However, the corresponding contract was signed only last week.
Recall that the development of the medium-class carrier Soyuz-5 began in 2016. The first flight of a promising rocket is scheduled for 2023. It is known that at the first stage of the launch vehicle it is planned to use the upgraded RD-171MV engine (the basic version was used on Zenits). The second stage, instead of the Ukrainian unit RD-120, will also be equipped with an upgraded power plant RD-0124MS (the basic version is used at the third stage "Soyuz-2.1b").