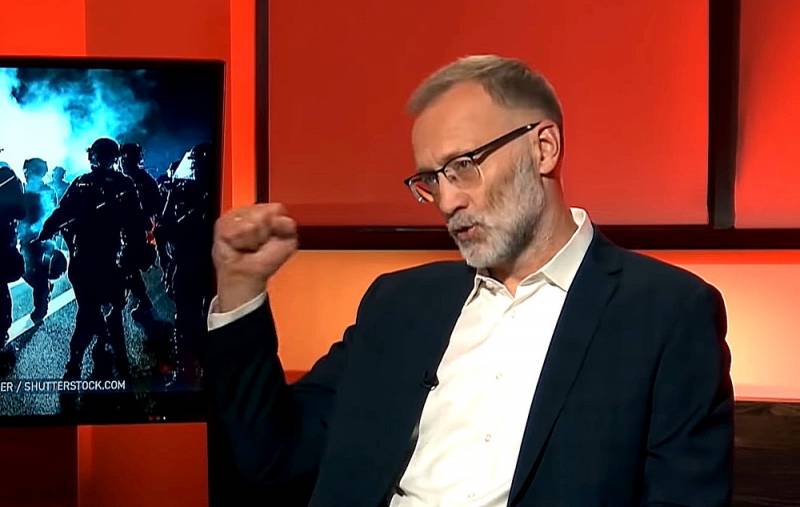 The West's bet on Svetlana Tikhanovskaya did not work, and the United States is frantically looking for an alternative course of action in Belarus. He told the channel about the new strategy of the Americans towards Belarus
"Tsargrad"
Russian
political
expert Sergey Mikheev.
The ultimatum previously announced by Tikhanovskaya and the forces behind her, in fact, failed - no strikes promised by them and blocking of transport took place. Some activation of opposition sentiment was observed, but Washington was counting on more active protest actions.
According to Mikheev, the West has realized the vulnerability of its reliance on housewife Svetlana Tikhanovskaya, while the current legitimate head of state, Alexander Lukashenko, is getting closer to the Kremlin. In such a situation, the White House is forced to urgently change its tactics of behavior in Belarus, and in this context, the telephone call of the US Secretary of State Mike Pompeo Lukashenko became very symptomatic.
In a conversation with the Belarusian President, Pompeo noted the importance of the country's territorial integrity, which can be regarded as an attempt to find a compromise. It is becoming obvious that the previous policy of the West towards Minsk does not justify itself, and a new plan to destabilize Belarus is needed.
What is Washington to do? Trying again to persuade Lukashenko to the so-called multi-vector
- said Sergei Mikheev.