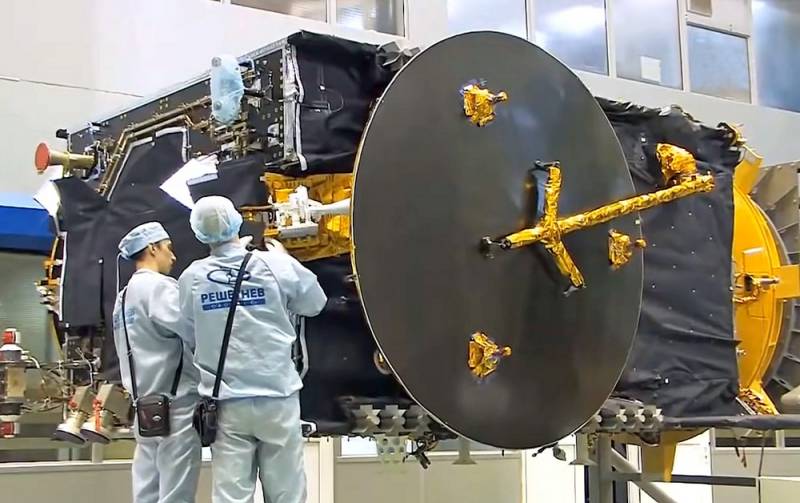 A week ago, the Soyuz 2.1b rocket was successfully launched from the Plesetsk cosmodrome, which put the GLONASS-K navigation satellite into orbit. The latter differs from its predecessors not only in more powerful characteristics, but also in almost complete, with the exception of 5%, in the absence of foreign components.
In fact, given the anti-Russian sanctions introduced in 2014, this apparatus should not have appeared at all. But he is already in orbit, and the next ones will follow him. Moreover, from 2026, satellites of this class will be 100% made of domestic components.
But that's not all. The French refusal to supply traveling-wave vacuum tubes necessary for satellite communications did not become fatal for us either. We knew how to produce them before, and in 2019 Ruselectronics presented the first Russian onboard traveling-wave lamp with cooling by infrared radiation into outer space, which will completely abandon imported analogs.
Do not forget about the world's first program for designing multi-satellite space systems presented by FPI. The latter will be very useful, given the intentions to start deploying the Sphere satellite constellation next year. And also, the Ministry of Industry and Trade won a tender for the development and development of serial production of a control processor for onboard computers for Russian new generation spacecraft with elements of artificial intelligence.
In general, the splitting of the world into parts, which has become especially noticeable in recent years, requires the possession of the entire spectrum
of technologies
and industries that will reduce the dependence of the country's space industry on foreign manufacturers. Not a single state has such a privilege at the moment. But the aforementioned successes indicate that Russia is already actively involved in the struggle. After all, we can again become the first in space only by relying on our own strength.