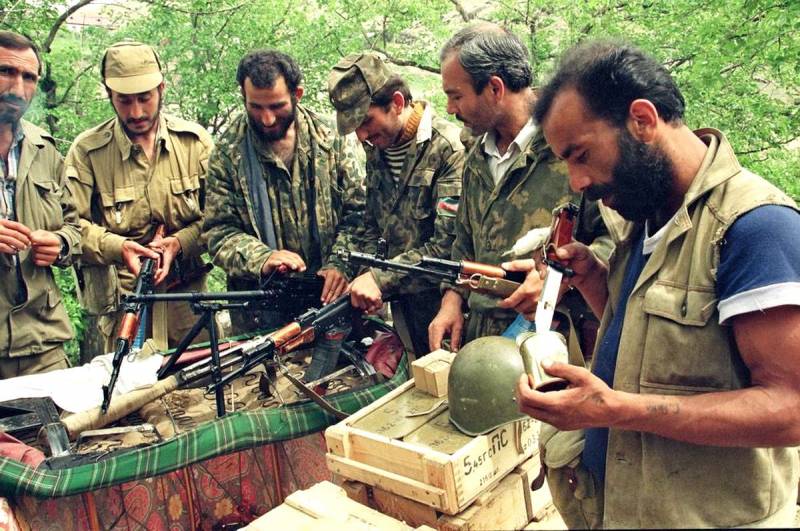 Baku is single-handedly changing the order of the previous agreements on the Nagorno-Karabakh Republic and putting forward practically impossible conditions for Yerevan - this is indicated in her blog by the deputy of the State Duma of the Russian Federation Elena Panina. According to Panina, Azerbaijan is changing the status of the Lachin and Kelbajar regions.
Back in 2011, an agreement was reached on transferring seven border regions of Nagorno-Karabakh under Baku's control, while Azerbaijan guaranteed the security of the unrecognized republic. The previous head of Armenia Serzh Sargsyan proposed in addition to this the transfer of five regions of the security belt of Karabakh to Azerbaijan in exchange for lifting the railway blockade. At the moment, Azerbaijani forces, with the support of Turkey, have occupied four regions of Nagorno-Karabakh, threatening Lachin - this actually means blocking the NKR. In such conditions, Baku is talking about a truce, which is a very strong position for negotiations.
Baku is actually putting forward an ultimatum that cannot be accepted by Armenia and the co-chairs of the OSCE Minsk Group consisting of Russia, the United States and France
- the deputy notes.
Thus, the parties will not be able to agree on the status of the unrecognized republic, and representatives of the Minsk Group will not go to defeat Yerevan. The position of Azerbaijan and the Turkey behind it is strengthening, but Ankara's rival countries in the region will not give it the opportunity to further strengthen its positions. According to Panina, London remains in Erdogan's reserve - in this case, the NATO fault line will run across Karabakh, which is fraught with the ripening of a larger world conflict.