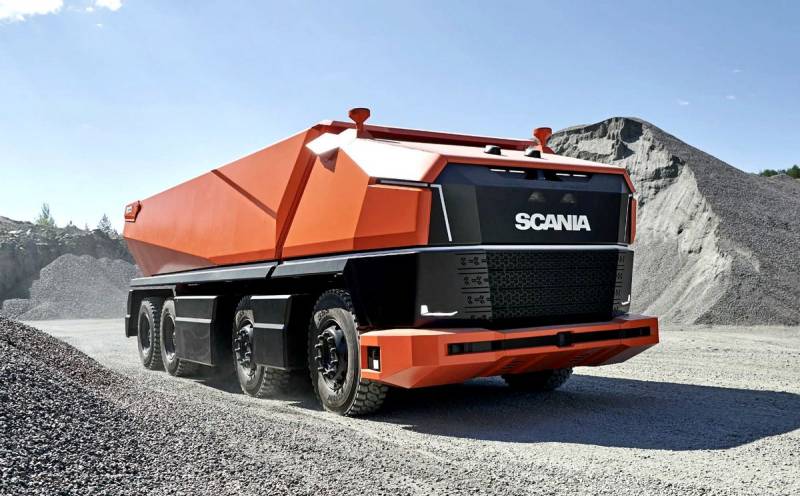 Swedish auto giant Scania has unveiled its version of a fully self-driving truck. Previously, the manufacturer had already "experimented" with autonomous vehicles, but in previous models there was still a driver who could take control at any time.
The new truck, named Scania AXL, completely eliminates human intervention and does not even have a cab. Instead, an intelligent module is located at the front of the car.
Equipped with all the necessary sensors (radars, lidars), cameras and a GPS receiver, the AXL model is fully unmanned. However, its autonomy is still not enough for driving on public roads.
But for quarries and closed construction sites, it is an ideal transport option. These facilities are well monitored, and a digital logistics system can take over the autonomous operations.
Scania AXL is built on a modular system that has already proven its worth. The power plant is an in-line six-cylinder Scania OC13, adapted to work on SNG biogas, which is obtained in Europe in the process of processing coal, oil and biomass.
According to Scania Executive President Henrik Henriksson, the AXL brings the company a lot closer to the intelligent transportation systems of the future, where such drones will play a leading role.