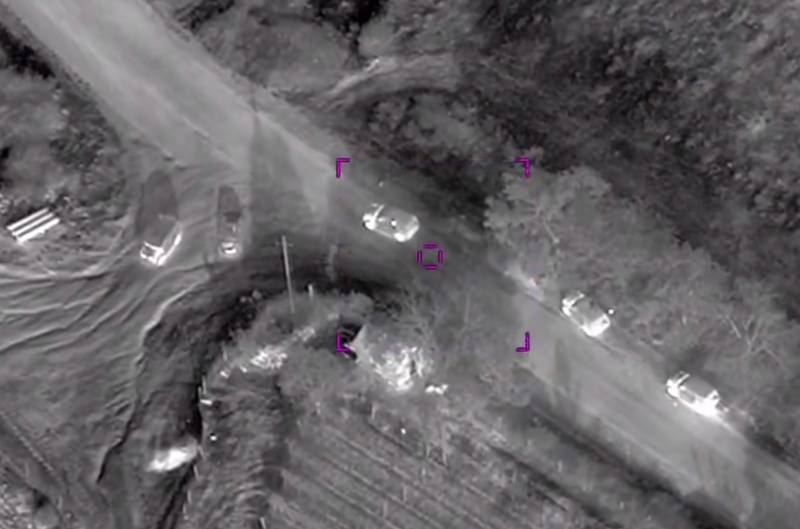 Representatives of the Azerbaijani armed forces announced the attack on Saturday, October 31, 2020, of the motorcade of the President of Nagorno-Karabakh and its destruction by aviation and artillery fire.
According to Baku, several vehicles of the convoy were attacked by combined strikes of military aircraft and artillery means, in one of which was NKR President Arayik Harutyunyan. The corresponding video demonstrating drone footage is posted on YouTube.
However, the press secretary of the leader of Nagorno-Karabakh, Vahram Poghosyan, denied the information about the shelling of the motorcade of the president of the unrecognized republic. He noted that Arayik Harutyunyan continues to fulfill his duties as the head of the NKR.
Back in early October, rumors about Harutyunyan's injury were circulated in the Azerbaijani media. However, on the day of the alleged injury, the head of Artsakh released a video with his speech on his page, demonstrating his high fighting spirit and determination to fight. Poghosyan noted that the rational and cold-blooded behavior of the President of Nagorno-Karabakh worries Aliyev and his entourage, since every speech by Arayik Harutyunyan becomes "a cold shower for their false propaganda."