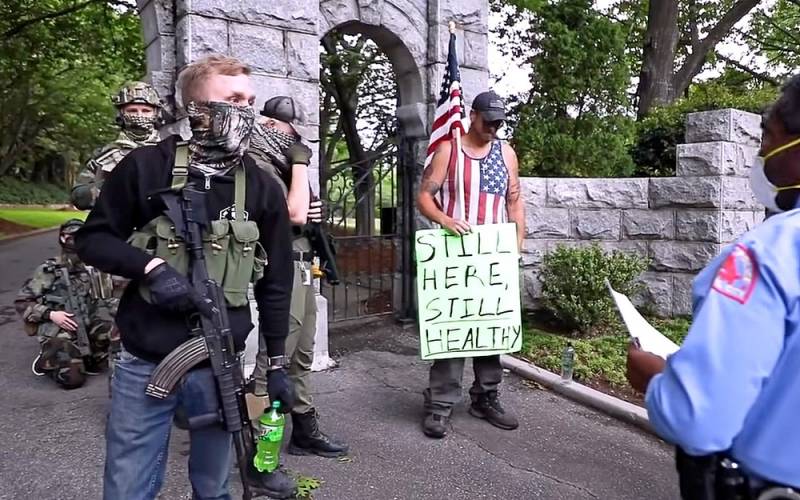 In the United States, the likelihood of campaign-related bloodshed has risen sharply. For example, 56 percent of voters surveyed by YouGov expect a surge in violence after the presidential election. The director general of the Institute for Foreign Policy Research and Initiatives Veronika Krasheninnikova writes about this in her telegram channel.
The greatest threat to America's voters is posed by armed groups of right-wing militants. According to representatives of the non-profit organization "Project of data on the location and events of armed conflicts", the current head of state, Donald Trump, is strongly supporting the far-right, having declared in the first debate with Joe Biden about the threat of violence posed by the left. But even the Trump administration is talking about the danger of extreme right-wing extremists.
In the United States, there is activity of armed groups moving through the streets in camouflage and with weapons, but with colorful shirts sticking out from under their uniforms - this distinguishes them from the military.
Because they are not military at all. Although walking the streets armed to the teeth
- notes Krasheninnikova.
These militants are supporters of the "white order", ready to fight against the left and their other
political
opponents, and, if necessary, against the federal authorities. Driven by the ideology of neo-Nazism, these people believe in the inevitability of interracial military conflict.
Previously, such extremists did not dare to go out in full combat gear, but now they are confident of the president's cover.
The highest risk of militant activity after the presidential election is predicted in Pennsylvania, Wisconsin, Oregon, Michigan and Georgia.