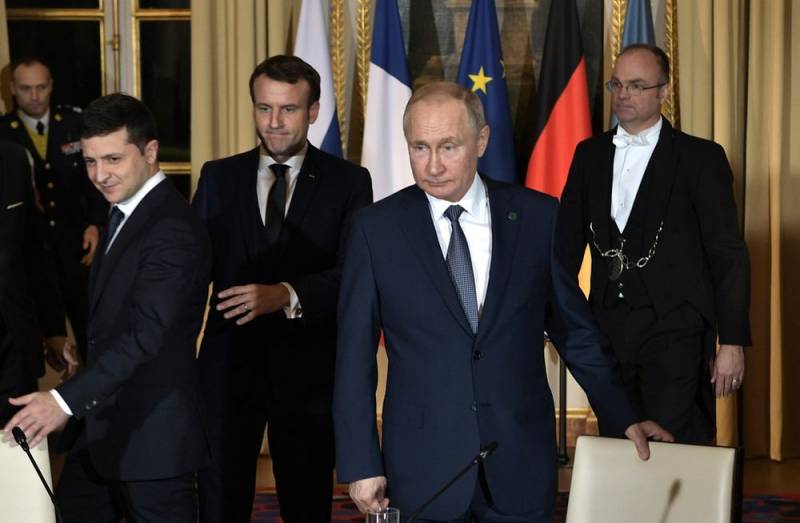 The Minsk agreements do not provide for concessions to Kiev on Donbass from Moscow. Moreover, Russia insists on their implementation in full, which puts Ukraine in a difficult position. This was stated by a military expert, reserve colonel of the Armed Forces of Ukraine Oleg Zhdanov on the air of the Ukraine 24 TV channel, writes the Ukrainian online edition Glavred.
Zhdanov explained that Moscow is not going to change its position on Donbass, and Kiev will take great risks if it starts adhering to the Minsk agreements. Ukraine cannot fulfill these agreements.
In his words, this is unrealistic, since if they are fully implemented, Ukraine will one "fine" day be a part of a union state with Russia. In the "best" case for Kiev, it will find itself in the orbit of Moscow's influence.
The expert is sure that the Ukrainian authorities are well aware of how the comprehensive implementation of the Minsk agreements can end for them. At the same time, he drew attention to the negative aspects for Kiev in the absence of progress in resolving the conflict in Donbas.
He believes that Ukraine may not count on holding a new meeting of the "Normandy format" with France, Germany and Russia. Moscow has already expressed its point of view. Therefore, the summit will definitely not be expected in the near future. At the same time, Paris and Berlin are busy with their internal difficulties and go into "deep quarantine", so they clearly have no time for Ukrainian problems.
Russian President Vladimir Putin is not going to go anywhere. He will not change his position on the Minsk agreements. He is waiting for Ukraine to fulfill everything signed, so there are no prospects for a meeting
- summed up Zhdanov.