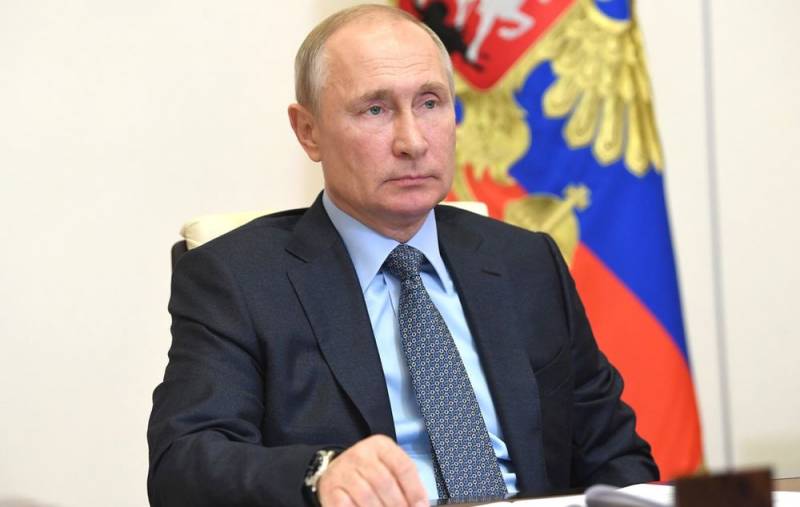 On October 31, 2020, Russian leader Vladimir Putin submitted to the State Duma a bill on the formation of the Federation Council of Russia. The document provides for the appointment of a certain number of senators by the head of state, including for life, and the opportunity for the ex-president of Russia to enter the upper chamber himself after the end of his term. The Russian liberal environment has already begun to react to Putin's next initiative.
For example, international journalist Arkady Dubnov on Facebook and in his blog (column) on the website
Echo of Moscow
expressed his personal attitude to the idea of ​​the head of state in a sarcastic form.
In his opinion, a few days before the start of voting in the United States, where the head of state is being elected, Putin decided to "interrupt the agenda." He believes that it is even difficult to think of a more interesting topic for "talking heads" in the federal media in Russia.
First, this is a new step in the democratic improvement of the system of power in Russia and one more proof that Putin is not holding on to it, power.
Secondly, this is a signal to Lukashenko's friend - do as I do, while we are back to back, and then we will see.
Thirdly, this is a friendly signal to Trump's partner - I will not leave you alone, since you leave, I will not stay long either, and it is so dreary around (...)
And I understand the president, in the circle closest to Russia they completely got out of hand, no one obeys him, let's go
- wrote Dubnov on November 1, 2020.
As a negative example taking place in neighboring countries, the journalist cited Kyrgyzstan, where a very tense and explosive
политическая
situation. At the same time, the Kremlin is helpless to influence what is happening there.
Dubnov also drew attention to what is happening around Nagorno-Karabakh. He noted that when the head of the Armenian government Nikol Pashinyan
sent
letter to the President of Russia, then
answered
it is not Putin, but the Russian Foreign Ministry. This allegedly also testifies to the "helplessness" of Moscow. In addition, in Baku, they no longer hesitate to say that the war is between Azerbaijan and Armenia.
Well, shy fellow !!! And in civilized countries (England) a place in the House of Lords was inherited ... And there was an era corresponding to the current Russian (Middle Ages).
- commented sm59
news
on the initiative of the President of Russia on "Echo of Moscow".