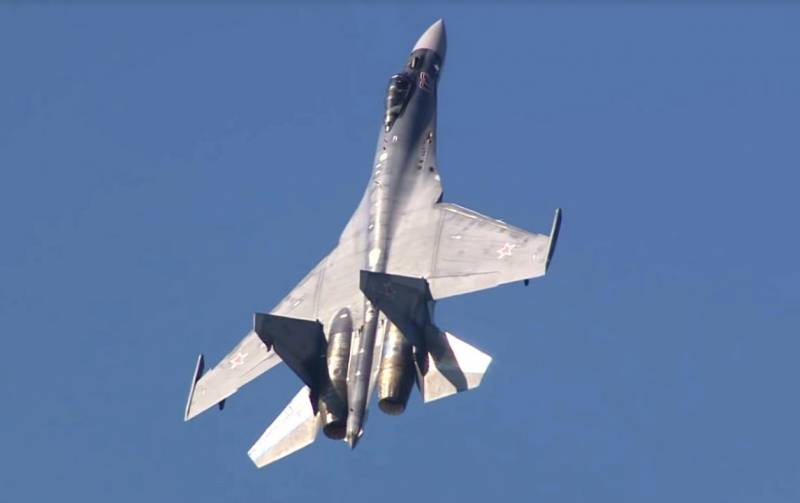 Middle East observer Yunis Dar is pondering a deal to sell large quantities of F-35 fighters to the United Arab Emirates, with Israel's "non-resistance". These are fifth generation fighters that will enter the UAE Air Force in the amount of about fifty units in several batches in the coming years.
Younis Dar writes that for the United States, such a deal is important not only for the opportunity to expand the sales markets for its military
equipment
, including the fifth-generation F-35A fighters, but also to "take over such markets from potential competitors." And the main competitor for the countries of the Middle East, the observer of the EurasianTimes publication, designates Russia.
According to Yunis Dar, if the United States had not agreed on the sale of F-35 fighters to the UAE Air Force with Israel, then the authorities of the United Arab Emirates would have purchased 35 ++ generation Su-4C fighters from Russia.
In the Middle East, it was noted that the Su-35S do not have implemented stealth technologies, but this cannot be called a determining factor for the UAE Air Force. Much more important is the super-maneuverability of the fighter, the relative ease of its maintenance, the absence of "troubles" with the need to constantly share flight data with the United States in order to receive updated software.
It is reported that the UAE has been paying attention to the Russian Su-2017 fighter since 35. Despite the fact that it does not belong to the fifth generation of combat aircraft, it is often compared to the American F-35. So, the Su-35 is faster than the F-35. The Su-35 also has a higher rate of climb. True, some superiority of the Su-35 in terms of speed parameters is ensured by 2 engines. And the F-35 has a single engine, which allows it to carry more fuel and weapons on board. However, at the same time, for the F-35, this leads to problems with maneuverability, including at relatively low speeds.