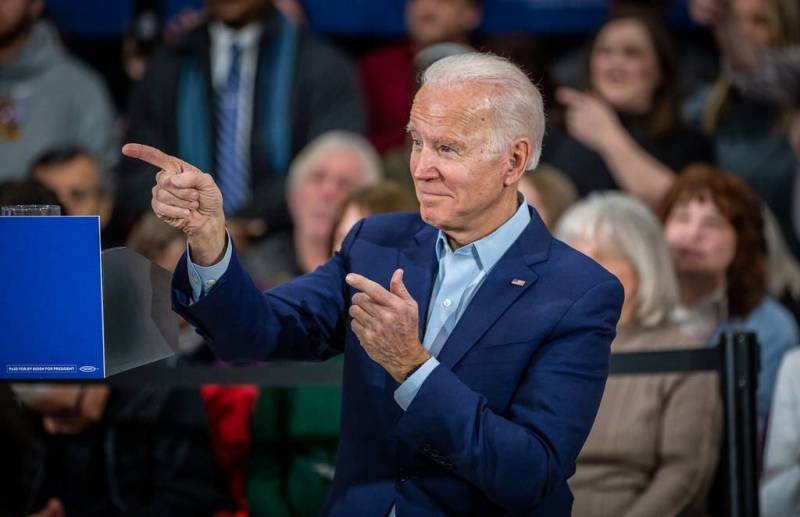 The pre-election battle between Democrat Joe Biden and Republican Donald Trump for the presidency of the United States is coming to an end. At the same time, the Democratic Party predicts a victory for their candidate, although they are in tension, writes the American edition of The Hill.
Democrats in the final days of the campaign are confident that Biden did his best to defeat Trump. Their fears are connected with a shocking defeat for them in 2016 by Trump, when he won the race against Hillary Clinton. But it seems to them that this time everything will be different.
We're all fucking nervous. But I think the stars came together for us. And I think that's enough to put us on the finish line. I think this time we will have a different result. Anyway, I hope so
- said the representative of the Democratic Party.
Many Democrats have expressed dissatisfaction with Biden's travel schedule around the country. However, polls in Michigan, Wisconsin and Pennsylvania, in the three states that cost Clinton the White House chair, showed that he had solid leadership.
Biden is currently fighting in Iowa, Ohio and Florida, as well as in states considered difficult and of little importance for Democrats, such as Texas, Georgia and Arizona. Winning any of them could increase Biden's chances. Nationwide polls show that Biden, who turns 78 next month, approached the final weeks of the presidential race with good results.
After 2016, Democrats can no longer be confident in results, even when the data paints a clear picture
- explained another representative of the Democratic Party.
The COVID-19 pandemic has left its mark on Biden's election campaign. Due to the coronavirus, the start began later, and "knocking on the door" and personal communication became problematic. Biden told voters that he and his team believe in science, so social distancing needs to be maintained at campaign events.
This is in stark contrast to the way Trump is campaigning. He simply ignores the recommendations of epidemiologists and holds rallies of thousands of his supporters, putting them at risk of infection.
Democrats are also preparing to make an appeal to their constituents. They expect Trump to try to carry out "ballot stuffing" and rigging the results of the expression of will.