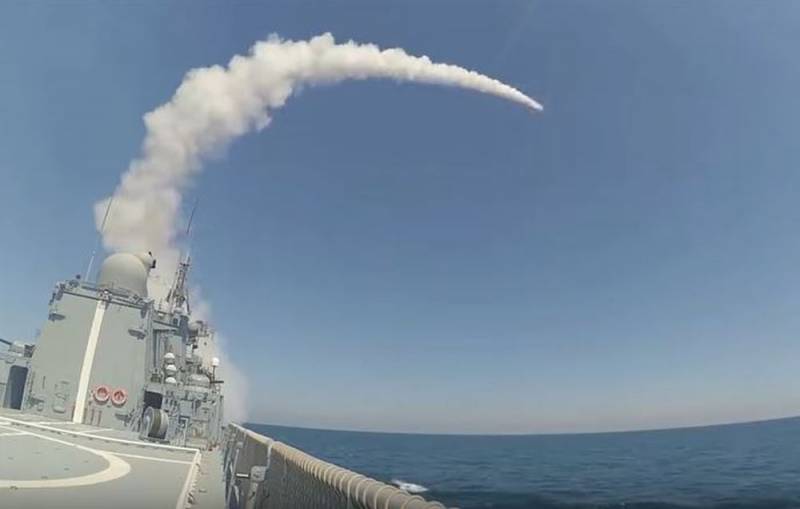 The Russian Navy continues to strengthen the country's defenses, causing concern among "partners" in the West. In November 2020, the next test launches of the latest Russian hypersonic anti-ship cruise missiles "Zircon" are to take place, with which they want to replace the Soviet heavy anti-ship missiles P-700 "Granit" long-range.
Shooting, as before, will be conducted from the board of the multipurpose frigate with the URO "Admiral of the Fleet of the Soviet Union Gorshkov" (project 22350), which is part of the 43rd division of missile ships of the Northern Fleet. This was reported by
TASS
informed source in the Russian military-industrial complex.
According to him, this time the effectiveness of "Zircon" will be assessed at a distance of about 1 km. The hypersonic missile will have to hit the "sea shield imitating the enemy ship."
We remind you that these missiles were successfully tested on October 6. Then the "Zircon" launched from the board of the "Admiral Gorshkov", located in the waters of the White Sea, confidently hit a sea target in the Barents Sea at a distance of 450 km. The flight altitude of the anti-ship missile system reached 28 km, and the maximum speed exceeded Mach 8.
Russian President Vladimir Putin called the successful testing of a hypersonic missile a great event for the country, which will ensure its defense capability for years to come. After that, it became known that by the end of 2020 the military should conduct three more test launches of the Zircon, including with the defeat of a naval target imitating an aircraft carrier.