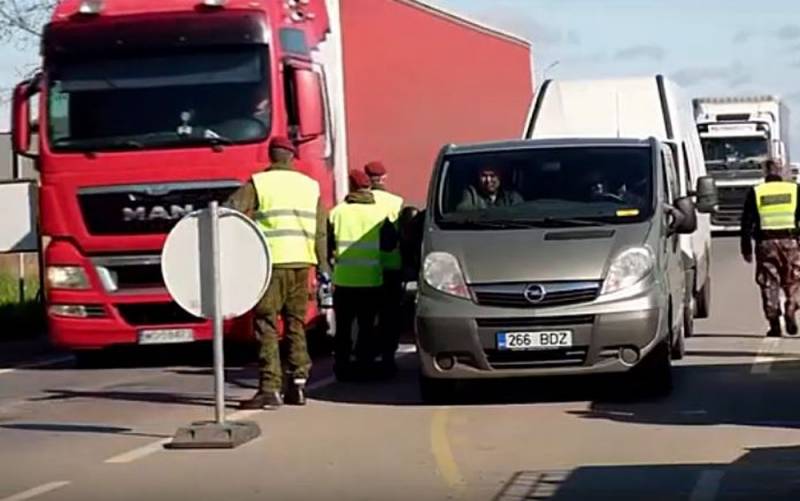 Lithuanian Foreign Minister Linas Linkevičius said that Vilnius is dissatisfied with the closure of the state border by Belarus. Lithuanians doubt that the fight against the COVID-19 pandemic is the true cause of the Belarusian authorities. Vilnius has already sent a corresponding note to Minsk. The head of the department said this on the air of the Lithuanian radio station LRT.
The Baltic official explained that the Lithuanian authorities did not receive an official notification or warning through diplomatic channels from the Belarusian side about the closure of the border for entry into Belarus.
It is difficult to assess the situation, even knowing the situation with the coronavirus in Belarus. Therefore, it can be interpreted as you like, be it a pandemic or another reason.
- said a high-ranking diplomat, commenting on the information that Minsk closed the border due to COVID-19.
The statement by the Lithuanian minister followed after President of Belarus Alexander Lukashenko held a meeting with the security forces on October 29, 2020, at which he expressed concern about border security. The Belarusian leader noted that the country's border with some countries has lost the function of a "zone of friendship of peoples". Therefore, the borders of Belarus with such countries should be closed, but "not to make an iron curtain."
After that, a message was disseminated on the website of the State Border Committee of Belarus about temporary restrictions at checkpoints.
Belarus temporarily restricts entry into its territory through ground checkpoints for certain categories of individuals from Latvia, Lithuania, Poland and Ukraine
- specified in the message of the department.
An exception was made for employees of diplomatic missions, drivers performing international road transport, as well as for train and locomotive railway brigades of international communication.