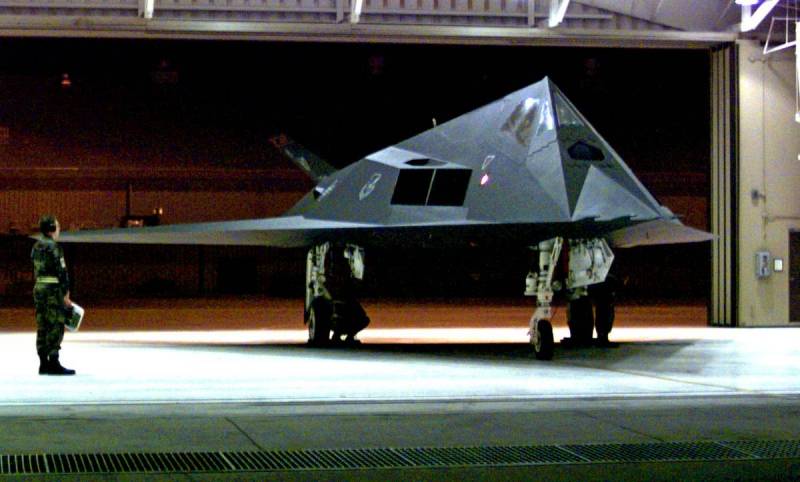 F-117 fighters are increasingly seen in American airspace. On October 30, 2020, for the first time in 12 years, a single-seat subsonic tactical stealth strike F-117 Nighthawk ("Nighthawk"), with the call sign "Knight", took to the skies from the Nellis Air Force base in Las Vegas (Nevada), writes online -published The Drive from the USA.
Prior to that, the F-117 flew in California. They took off from the Miramar airfield in San Diego and the Edwards Air Force Base, located 30 kilometers from the cities of Lancaster and Rosemead.
For some reason, the Air Force needed long-forgotten fighters, which first took off in 1981 and were decommissioned in 2008. Experts talk about their return to service, because they are designed for covert penetration through the enemy's air defense system.
Now the F-117s are increasingly used as an "aggressor" (an aircraft that plays the role of a simulated enemy). In 2020, they even took part in the Red Flag War Games.
In recent years, the activity of the F-117 has increased significantly, but it is not yet clear what their return to the Nellis means. Perhaps this base will become the main base for the "red aviation", and American pilots will hone their skills there, participating in training flights with the F-117.
The Air Force removed the F-117 from active service, but the pilots of the Air Force Test Center still use them for limited research work.
- explained in the aviation command.
The F-117 is a unique aircraft, its stealth characteristics are in themselves of interest to extend its service. Flying or stored F-117 remained about 40 units, all the rest, of 64 produced, became museum pieces.