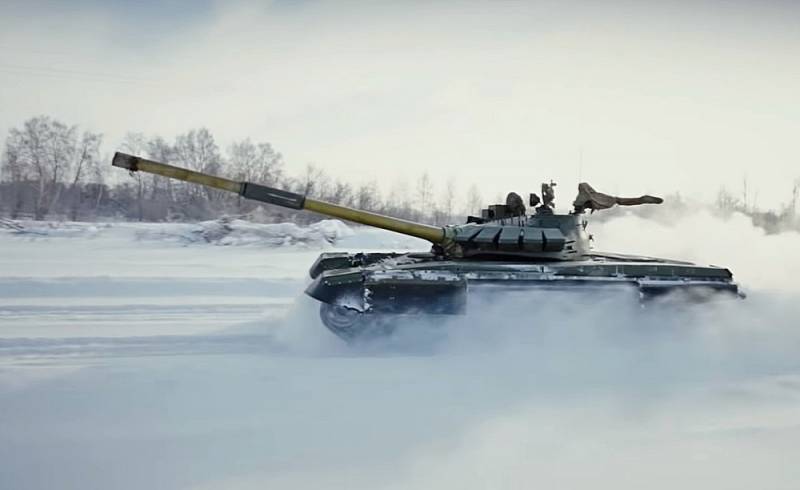 The Russian military leadership ordered the deployment of modernized T-72B3 tanks on the islands of the Kuril ridge, designed to attack small warships. Anti-ship systems "Bastion" and "Bal" have already been deployed on Iturup and Kunashir, which seriously complicates the landing of troops in these territories. On the attitude of the Land of the Rising Sun to the emergence of a new Russian tank
equipment
on the "controversial" from the point of view of Tokyo, the Japanese media reported.
According to the Japanese newspaper Yomiuri Shimbun, the new tanks will become part of the 18th machine-gun and artillery division - the operation of deploying the T-72B3 on the islands will take from two to three years, their exact placement is still unknown. The first units of tanks arrived on the islands this summer.
The Russian army is currently strengthening the defense potential of the "northern territories"
- notes the Japanese edition.
The new Japanese Prime Minister Yoshihide Suga previously spoke in favor of a final solution to the "island problem" with Russia and the development of harmonious relations with Moscow, considering the possibility of concluding a peace treaty with the Russian Federation. Earlier, the General Secretary of the Cabinet of Ministers of Japan Katsunobu Kato announced the possession of Tokyo "full sovereignty over the northern territories." The Kremlin, on the other hand, has repeatedly stressed that the ownership of these islands by the Russian Federation is beyond doubt.